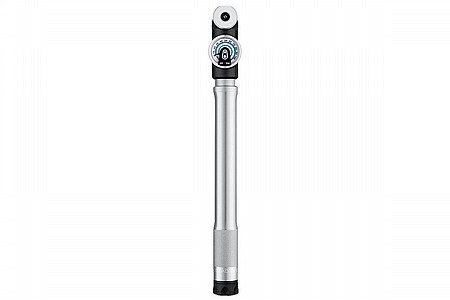 User submitted reviews
Review by Jeff
Not That great
Cycling Enthusiast
Kenai, Alaska
1 of 2 customers found this review helpful.
This pump looks like its going to rock. It's solidly built and has a legit pressure gauge. The problem is that it doesn't pump up a tire easily. I have a gravel tire I wanted at 62 psi, and it wasn't that easy. I bought this pump to replace my misplaced Road Morph, and the Road Morph is ergonomically superior and fills a tire faster. Even a tiny Lenzyne Sport Drive was easier to keep on the tire at pressure. I like Crank Brother tools, but this pump is getting returned. There are superior products for a similar price.
Thank you for your feedback.