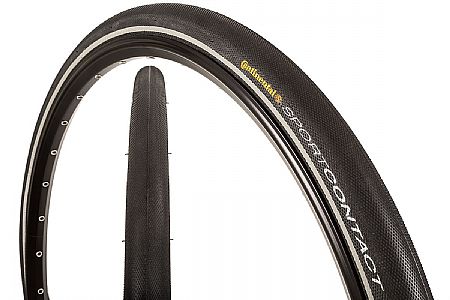 Very fast
Use these on a 1995 trek 970, 26�, and they roll and corner very well. No flats in 1400 miles and really like they way they hold even in the rain. Will buy again if the bike business won�t mind continuing to support 26� wheel size.
Thank you for your feedback.
Smooooth!
7 of 8 customers found this review helpful.
These tires are very supple and smooth-rolling. I bought a pair of the 26x2.0 for my vintage commuter bike. Super fast & grippy on pavement. My old bike feels like its riding on sew-ups!
Thank you for your feedback.