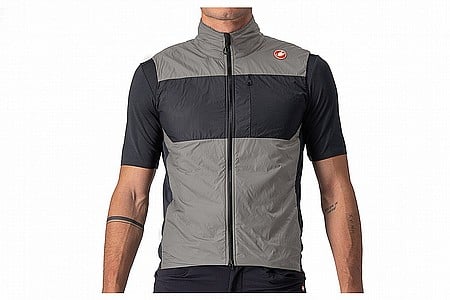 The Last Mid Season Vest You Will Ever Buy
Made for those cool days where the sun isn't shining. Did a 4000ft climb. The descent was needed for sure. Had no arm warmers just the jersey and vest. On the climb out the sun was shinning and I was sweating a lot. Wanted to pull over to remove it but I just unzipped it instead. Definitely kept me warm. Perfect if the heat of the sun was not on my back. Would purchase again. Sizes are true and fits snug. Tight is right!
Thank you for your feedback.
Great shoulder season vest
Cycling Enthusiast
Austin, TX
1 of 1 customers found this review helpful.
I mean, it doesn't actually cover your shoulders, but it does work great for transitioning from winter into spring. Fit is a little relaxed for road, but it is nice to have it not be super confining for mtb duty too, and it's burly enough to not feel too precious for dirt duty. It also doesn't flap or make noise when descending, so the fit appears to work fine.
It vents really well, while maintaining core warmth. I've worn it on a few longer rides that start out in the upper forties and get into the lower sixties and it's not stifling like a regular three layer jacket would be. Rear pockets are nice and structured enough to be useful, unlike some ultra light gear where they're mostly just the idea of pockets.
Thank you for your feedback.
Great layering vest that is lightweight and still warm
by
Cycling Adventure Tours
Cycling Enthusiast
Central Oregon
This vest was the perfect clothing article for a multi-day tour. On cool mornings I can wear over a base layer and under my jacket for the right amount of warmth, and It's thin enough so it doesn't add a lot of bulk. When the day warms up, it packs down really small so it doesn't take up a lot of space in the pannier. I'm always going to take this vest with me on my tours! I found the size to run smaller than normal. I had to return the first one and get one size larger than I normally wear.
Thank you for your feedback.