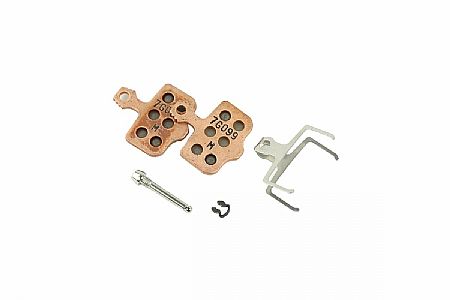 Very good product , reasonable price
Cycling Enthusiast
San Diego Ca
I have always liked Avid Elixir brake.
Avid Elixir brakes are one of best brakes on the market. One, they are light weight. Two, the brakes pads are super easy to install. The only complaint is that the price should be lower. The price of one pair almost equals that of my vehicles brakepad.
Thank you for your feedback.
Installed and work properly. Shipped quick. As advertised
Daily Commuter
New England
Great pads, great brakes
Cycling Enthusiast
Madison, IN
Super easy drop-in replacement for OE pads, which gave reliable performance for several seasons. Super easy assuming you have a piston tool such as the Park Tool PP-1.2 Hydraulic Piston Press, which I do. Pads are quiet and powerful in all conditions.
Thank you for your feedback.
Decent product
Casual Cyclist
N. California