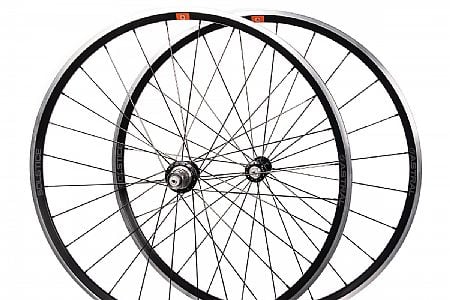 Great Performing, Lightweight Alloy Wheel - And It's USA Made!
Cycling Enthusiast
Atlanta, GA
5 of 5 customers found this review helpful.
I was looking for a wheelset manufactured in the USA - can't argue USA made as it helps both the economy and environment. After sifting through a number of companies that build wheels primarily with components manufactured outside the US, I found Astral Cycling. Astral is an offshoot of Rolf and manufacture the wheel in-house and source most of the other components from US companies.
Happy to have purchased a wheelset Made in the USA, I have even been more pleased with the performance of the wheels. I am 5'11" / 155 lbs and ride in the rolling hills of middle Georgia. The wheels were true out of the box and I have not had any shimmy through the frame on downhills. They also spin up quickly when needed and feel responsive cornering. Overall a great wheel at a really good value.
Thank you for your feedback.