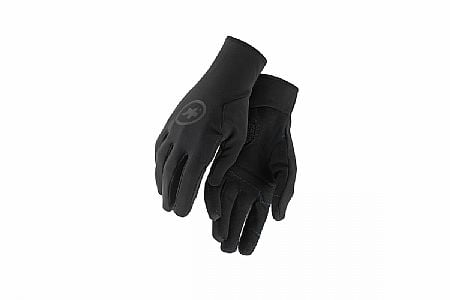 A well made and super comfortable glove.
Cycling Enthusiast
Seattle, WA
2 of 2 customers found this review helpful.
I'm very pleased with the quality of these gloves and love wearing them. I have a pair of very similar gloves from another manufacturer and the Assos gloves have a much nicer seamless feel internally which I really appreciate.
I've mostly used them riding in conditions ranging 38-55F and they have been great for that. Colder conditions than that range for me has my hands feeling a bit cold with these gloves. My rides normally start with a steep downhill and on the coldest days I put mitts over these gloves to be a bit warmer until I have completed my descent. I did ride with these gloves in heavy rain once and they got me by, but did eventually soak through and feel squishy though somewhat warm. Specific rain gloves would be a better choice for heavy rain days.
Thank you for your feedback.
No more cold fingers
Cycling Enthusiast
Washington DC
1 of 1 customers found this review helpful.
Cold hands are the worst. I got these gloves to replace a pair of Pearl Izumi gloves I've had forever. These gloves are good fit and keep my hands nice and warm on long winter rides. I usually wear liners with my gloves, but I can go without the liner with these gloves. Great buy on my part.
Thank you for your feedback.
High quality, but not warm enough for winter
3 of 3 customers found this review helpful.
I really like these gloves. They feel quality and look nice. I have worn them several times and they do HELP, but they are not enough for Albuquerque winter temperatures. I think that they'll be great for fall and spring without additional measures.
Thank you for your feedback.