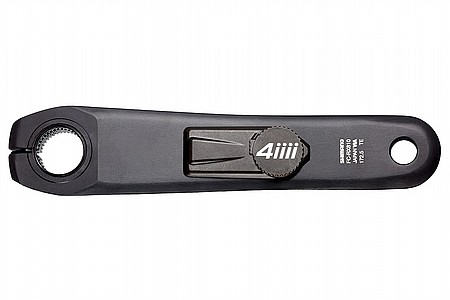 Excellent power meter with plenty of clearance
Cycling Enthusiast
State College, PA
Added this to my gravel bike, which I mostly ride on road. In order to fit wide tires, the chainstays on the bike flare out, leaving there to be little room between crank and frame. The new low profile 4iiii power meter fits just fine (the old one wouldn't)!
Otherwise, this power meter works like previous 4iiii power meters, which is to say, excellent. One thing to note, unlike previous versions, this doesn't support Chipolo features, so you can't use the power meter to locate a lost bike. I never used this feature (thankfully) on my other 4iiii PM, so I can't really I really miss it.
Thank you for your feedback.
Just awesome
The single best purchase that I have made in cycling since I bought my first road bike. Easy to install , accurate, virtually no added weight and the information is invaluable to anyone trying to get faster! Do yourself a favor and get one of these. They are a great price as well!
Thank you for your feedback.