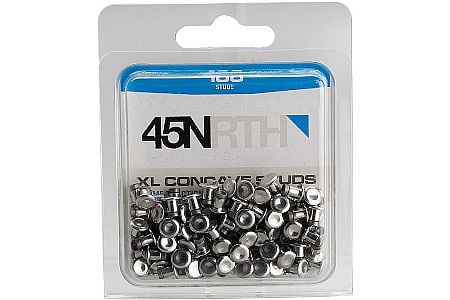 These things are the bomb
Cycling Enthusiast
Montana
Impressive traction on ice
Cycling Enthusiast
Northern Idaho
I inserted these studs on a Dillinger 4.6 inch width tire that is on the back wheel. I have been riding almost exclusively on a groomed snow trail. The trail has sections of several hundred feet of pure ice at times. The traction on ice is great, I can't break the rear tire loose while seated and pedaling hard. I able to go up icy inclines and over cambered icy sections of the trail without any loss of traction. Corners on the ice are not a problem. I installed the studs on the Dillinger which is on the back wheel. I also bought a wrathchild pre-studded tire that is on the front wheel. The studs are light, and have held up well. I haven't lost any out of either tire. It wound be nice if they were a bit longer for traction on a skiff of snow over ice. They are expensive but much safer on ice than not having studs.
Thank you for your feedback.
great product
Cycling Enthusiast
Nashua nh
Easy to install and lots of grip!
It is nice to have grip on Ice
Cycling Enthusiast
Duluth, MN