POC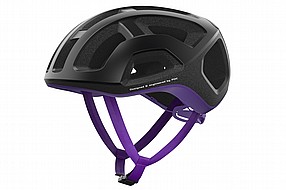 Cycling Enthusiast
Portland, OR
Light, airy, comfortable helmet
This is a very light helmet. For me personally, that was not the main motivation for buying it, rather I got it on a great sale and liked the color and overall design. It does lack some adjustability because of the minimal weight, the most noticeable for me being the lack of fore and aft adjustment of the chinstrap and that it runs slightly large. My head measurement falls right in the middle of the fit range (59cm, L says it fits 56-61cm) and it barely gets tight enough for me. With a cycling cap or headband, no problem but if you prefer to ride with nothing under your helmet and are on the smaller end of the size range, you may consider sizing down. All in all a great lid. Holds my glasses well when off my face and interfaces with them well when on (Oakley Sutro/Sutro Light). Vents well and looks good. I haven't crashed (knock on wood) so can't speak to protection, but POC is a reputable brand so I am not concerned there.
Thank you for your feedback.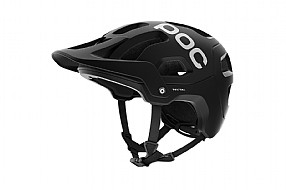 Cycling Enthusiast
roseville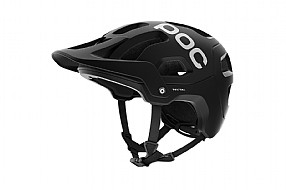 1 of 1 customers found this review helpful.
Awesome helmet with great coverage!
I was recently looking for a new downhill biking helmet and tried on a number of brands and models, trying to find one that I felt sat deep enough on my head. This is the one! It sits just above my eyebrows and has great coverage on the back without being bulky. The strapping mechanism allows me to customize the fit. The design of the chin straps also keeps the straps from rubbing against my ears. The tightening screw for the visor adjustment is pretty small, but I really don't move the visor that much anyway, so not a big deal. Overall, a super comfortable helmet that stays cool. I think I may be swapping out my ski helmet from my Smith to a POC helmet too!
Thank you for your feedback.