POC
Cycling Enthusiast
roseville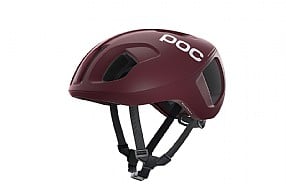 4 of 4 customers found this review helpful.
Best helmet I've ever had.
I did a LOT of research and tried quite a number of helmets. I absolutely love this helmet.
I did mutiple rides on a very windy and cold day in February using both my old helmet and the POC Ventral. The cold air was great because i could immediately feel where the air was being channeled and where it wasn't. My old helmet "looked" aero, but only the very front of my head actually got cold. Using the Ventral, i could feel exactly where the air went and it was just as advertised. The venturi effect is real. After many more rides in warmer weather i can attest to its cooling. The air flow from side winds and tail winds are well above my other aero helmet due to the large air scoops.
It is surprisingly quiter than my old helmet also. I've seen other reviews that had issues with the fit of the straps but i had none, even with my gargantuan melon.
The construction is what you would expect from a quality helmet and is perfect. I love the extra proection at the back.
One of the biggest selling points to me though, and this made me SO happy to find... This helmet only really has like one small hole on the top. For those of us without as much hair up top, i used to get all sorts of weird sunbutns and tan patterns. Now that is no longer a problem. It will aid in cooling on really hot days too.
All in all, this to me is a perfect helmet.
* Notes
I ride about 2k miles a year
I have not been paid or compensated for this review. I purchased the POC Ventral with my own hard earned cash.
Thank you for your feedback.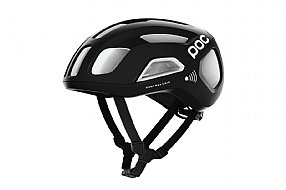 Cycling Enthusiast
Los Angeles, CA
3 of 3 customers found this review helpful.
Excellent Fit! Airy and comfortable
Road bike helmet - needed to replace an aging Bontrager helmet and looked at the various other brands. The draw for me to the POC helmet was it's fit comfort and cooling effect. Summers in SoCal can get pretty hot. So the POC Ventral with its numerous openings ticked the box. Also I really love the feel when you cinch it down on your head. And as someone who loves riding in traffic, the added security of a good fitting helmet with the added bonus of the NFC feature is helpful item. Just hope I never need to use it, but if I do, EMTs can scan my helmet for the pertinent info. Overall a great looking and fitting helmet. Cool and comfortable!
Thank you for your feedback.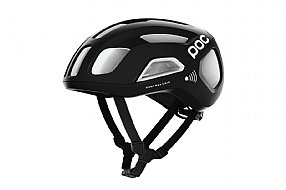 Competitive Racer
New England
4 of 4 customers found this review helpful.
Excellent
I've worn Giro helmets since the 1980s and have found them to be terrific. I decided to try something different, and I am very glad that I did. The fit is great, and the helmet almost feels like I don't have it on when I am riding. I suspect that this might be partly a function of the airflow design. Straps, excess strap cover/holder, tightness adjustment, look, etc. are all terrific. My sunglasses go on easily and comfortably, and, for some reason, stay in place better when I wear this helmet (no more nudging up now and then). I don't believe that I'll use the NFC aspect. The concept is good, but, I've read a few things here and there which suggest that stored information may not be that secure. This strikes me as a high quality helmet with great function and design.
Thank you for your feedback.