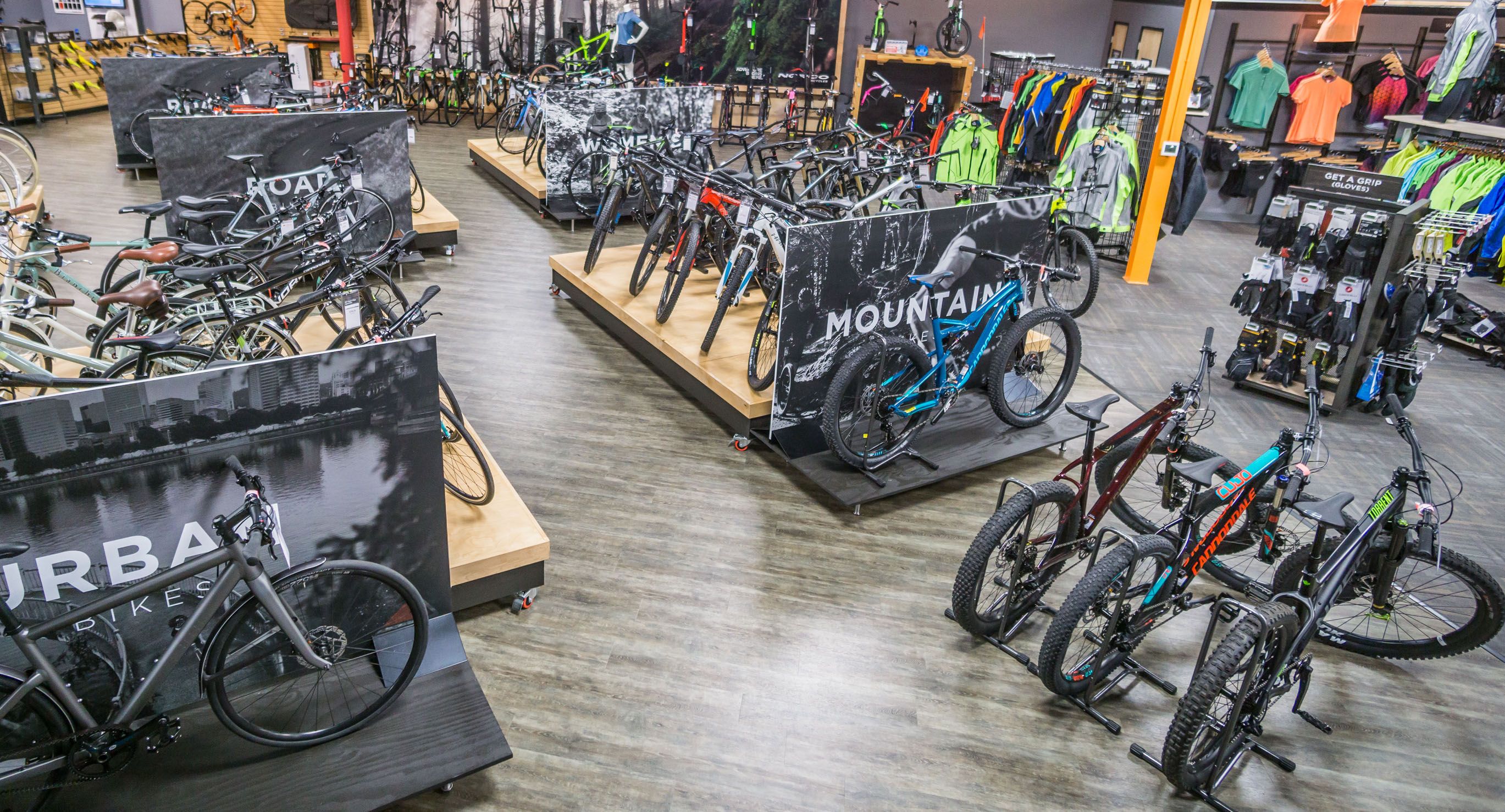 Shop our collection of complete bikes HERE.
Here at Western Bikeworks, New Bike Day is our favorite kind of day. With great brands like Cannondale, Norco, All-City, BMC, and more, we'd love to introduce you to your dream ride and welcome you with special perks. When you buy a bike from us, you'll automatically be enrolled in our Owner's Club, giving you access to additional discounts, free adjustments, and the security of our 30 day Love Your Bike Guarantee. Your exclusive benefits include:
30 day Love Your Bike Guarantee
We offer a 30 day no-questions-asked bike return/refund for bicycles in like new* condition, and store credit for lightly used and closeout bikes.
Professional assistance with finding your size
Our staff can help you find the perfect match with our Bike Finder Fit. Take a virtual test ride on different bike models and sizes without ever leaving the store.
50% off Guru Dynamic Fit services
Whether you're commuting, racing, or both, we'll utilize our Guru Dynamic Fit machine to determine your ideal cycling position and develop a plan for improving your on-bike experience.
Expert bike assembly
Our team of service technicians will assemble your new bicycle, perform a safety check, and get you rolling.
50% off all service labor for installation of accessories purchased with your new bicycle
Need a fresh set of pedals, or prefer brightly colored bar tape? We're happy to install those personalized touches to make your ride truly unique.
15% off all regularly priced parts, accessories, and apparel purchased with your new bicycle
Dreaming of a power meter crankset, a new pair of shoes, or a rack and pannier combo perfect for commuting? Talk to us, we'd love to help make that dream come true.
10% off all regularly priced parts, accessories, and apparel purchased from us in the future
You'll always be able to upgrade, replace, or add on to keep your ride feeling as new and fresh as the day you bought it.
Free brake and derailleur adjustments, as long as you own the bike
Bring your bicycle to our service department at any time, for those little tweaks that keep you shifting smoothly and stopping on a dime.
* "Like new" means the bike and all packaging including accessories, manufacturer tags, and manuals are returned in the same condition as you received them. Basically, the bike needs to look the way it did when you walked out the door, plus some extra dirt on the tires.
To shop our collection of complete bikes, click here!