Louis Garneau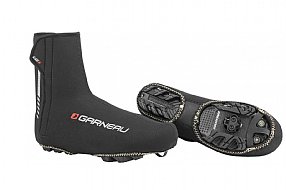 Cycling Enthusiast
Medford, OR
1 of 1 customers found this review helpful.
Great Booties for MTB Flat Pedals Users.
I purchased these booties to use on my MTB flat pedals because the picture of the bottom of these booties looked as though it could survive the rough pins on my pedals. Indeed, they have preformed admirably after a dozen outings. All other waterproof/winter-proof booties I have owned (many!) have always fallen apart because they are made only for clipless pedals and not MTB flat pedal. These booties are quite tight to get on (I ordered an XL pair for my 46 Shimano flat pedal shoes), but can just stretch enough to work. Clipless type shoes are narrower, so XL would probably fit larger shoe sizes in the clipless variety. The booties them selves work just fine..not totally waterproof on extremely hard rains and longer rides (2-3hr), but nothing I have owned is totally waterproof under such conditions. I gave these a four star rating only because I wish they were a bit larger for the type of shoes I wear. I am very glad that I purchased these booties and would gladly recommend them to any flat pedal, MTB users.
Thank you for your feedback.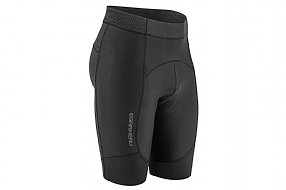 Cycling Enthusiast
Annandale VA
Great shorts at a reasonable cost
Currently ride for exercise anywhere from 19 to 75 miles. I bought large and they fit me well at 5' 9" 200 lbs. I think these shorts are very fairly priced. These are my favorite shorts that I have bought over the last few years, I ended up buying two pairs.
Thank you for your feedback.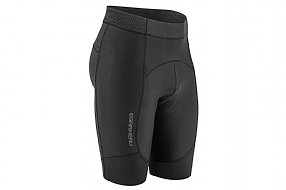 2 of 2 customers found this review helpful.
Best Short in Price Range
I ride mostly indoors on Zwift averaging about 6 hours per week on a Prologo Dimension CPC saddle. I've worn Pearl Izumi, Giordana, Sugoi and a few other brand shorts. My Giordana bib shorts are by far the best comfort, support and compression but they are more than double the price of these Louis Garneau's. I like the LG's so much I bought and now rotate through 4 pairs. To me, they fit, support and wear better than PI or other shorts in this price range. So far I've worn each for about 20 hours. No seams unraveling, no wear spots forming, the chamois - which fit me really well and comfortable - is still like new and the compression hasn't faded.
Thank you for your feedback.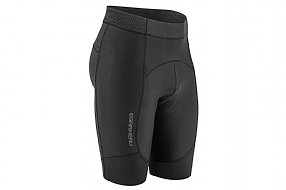 Cycling Enthusiast
Sparks, NV
2 of 2 customers found this review helpful.
My New favorite bike shorts
When I got these bike shorts and put them on, I was impressed by how comfortable they were. I went for a 40-mile bike ride to try them out. I'm very happy to say that they were very comfortable throughout the ride. I'm really glad I bought these shorts and will be getting more of them in the future.
Thank you for your feedback.