Lights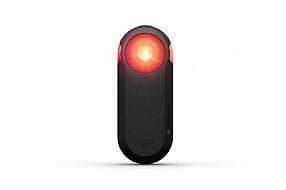 Safety that's worth the price tag!
The Garmin Varia is a great device for informing you of any traffic (car or otherwise) overtaking you from behind. This device alarms (if you want) and has a visual proximity indicator, giving you ample time to shelter as close as possible to the side of the road.
I found the device to be most helpful not on busy roads while commuting, but on longer rides at those moments when riding two-abreast, it's a great reminder to fall into single file, as it alarms or notifies you with plenty of time to make this adjustment.
Hard to ride without it at this point!
Thank you for your feedback.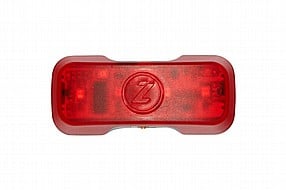 A great accessory that needs a couple of improvements
This is a handy safety device that locks into a socket integrated into the back of some of Lazer's helmets, including the Vento. A socket on a velcro strap is included for mounting it on many other helmets, including Lazer's G1. Useful flash patterns, including motion-sensing on the daytime-flash option. And the control button has a clever flexible cover to keep the unit waterproof.
(1) For daytime use, brighter would be better, say 80 rather than 40 lumens. Replace the 4 10-lumen LED�s with 20-lumen ones? Flash patterns could be adjusted to avoid decrease in battery life.
(2) Lazer�s use of a magnetic charging connector (rather than the usual micro-USB-with-a-cover) is a clever way to make the unit waterproof. Unfortunately the connector button seems to be glued to the unit�s case. I had to get a replacement unit because the button came off. If the case had a slot that the button�s flange slid into before gluing, this would not happen.
So 4 stars until Version 2 comes out.
Thank you for your feedback.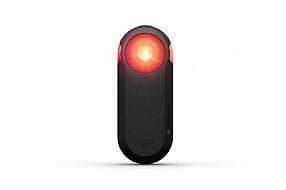 Cycling Enthusiast
Front Range Colorado
1 of 1 customers found this review helpful.
Won't road ride without it!
This is a great device for making me aware of vehicles behind me. I used the Varia app on my smartphone and strapped the phone to the bar. I was constantly amazed by how far away the radar sensed vehicles behind me. Both the graphic and audible alert on the phone are great! However, I do not like the large phone on the bars so have purchased a Garmin Edge 830 to use instead and hope the alerts on the Edge will help as much as the phone app did ! I was more relaxed riding having this one more tool in the box (besides listening, looking behind me and using a mirror). The radar picked up vehicles often before I could see any detail in my mirror or hear it so it helped me stay alert and avoided those last minute surprises that can happen when a fast vehicle suddenly shoots around you.
Thank you for your feedback.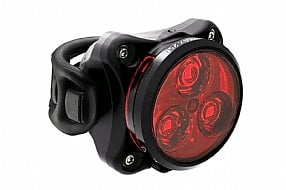 Handy for short seat posts!
Failed to anticipate that the horizontal top tube on my new bike would mean less exposed seatpost to mount things on than my older bike with its downsloping top tube. Am using a Varia 515 clipped to the loop on the back of a medium Topeak saddlebag, leaving just enough space for the Zecto strapped on the upper part of the seat tube between the bottom of the saddlebag and the tops of the seat stays. The Lezyne Strip Pro I had been using is simply too tall to fit anywhere back there. The Zecto's circular shape and small size bakes it handy for tight situations like this.
Love the Varia 515's radar, but at 65 lumens its light simply isn't bright enough for me in the daytime. So using a taillight in addition to it. The 250 lumens of the Zecto is far better!
Noted another reviewer's experience of scuffing of the seatpost by the Zecto's clamp. Stuck an adhesive felt circle (normally used to pad furniture feet) on the inside of the Zcto's clamp, so far so good!
Thank you for your feedback.