Giro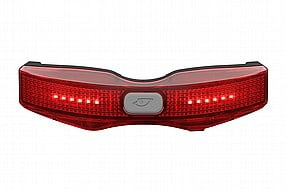 Cycling Enthusiast
DFW, Texas
Great Solution for Helmet Mounted Light
This is a really good, simple solution for anyone with a Giro helmet using Roc Loc 5 retention. I use this on my Vanquish and it works perfectly. Button is easy to find, it doesn't inhibit access to the retention adjustment and it doesn't add a lot of weight or jostle around like a velcro'ed on clip light would. I honestly don't even realize it's there after I turn it on. It's bright, it mounts securely, and the USB port is easily accessible without removing it from the helmet.
If I had to come up with a negative... and I'd be really grasping to do so... be nice if it had a 3rd light mode with maybe a little more irregular pattern. But again, that's really a stretch to come up with something negative.
Thank you for your feedback.
Cycling Enthusiast
N. Texas
This is a great helmet.
The Aether MIPS is a great helmet if it fits you well. Helmets are somewhat like saddles. You have to find the right shape/size for your head and various brands are different. For me Giro has always fit well and I have had several. I worked my way up to the Aether and currently own two. I'm back buying another with the current sale. For me the Aether is lightweight and comfortable. I put it on and forget about it. Like saddles, if you are thinking about it during a ride it probably isn't right. If you ride without ever thinking about it and forget it's there then it's working for you. It also holds my glasses - either Oakley or Rudy Project very securely when not on my face.
I did have the pads wear out in mine over time but I found replacements available for order. A second set of pads should get me to the "expiration date" of helmet when retirement is due.
Thank you for your feedback.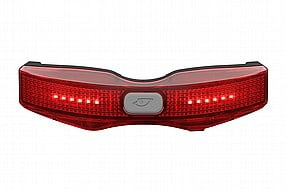 1 of 2 customers found this review helpful.
Light is very effective.
Light is very effective. Very visible in both modes and well positioned on helmet. Light would be effective on it's own. I use it in conjunction with a Nite Ryder rear light attached to rear bike rack. Drivers appreciate the effort and give me a wide berth at night. BUT there is a downside.
Clip on light's hold to Roc 5 system is pretty "iffy" It detaches very easily - especially when taking helmet on or off. I also lost mine once while riding. Solution: Use a small zip tie to secure the light to the Roc 5 suspension system.
Thank you for your feedback.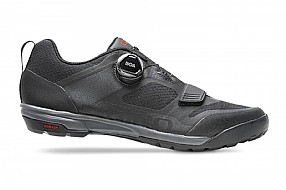 Cycling Enthusiast
Pensacola, FL
1 of 1 customers found this review helpful.
Am Impressed
I was looking for a shoe that I could use with my Dual Platform Shimano pedals on my MTB. These shoes are great, not only are they comfortable they are plenty stiff. Like the BOA system and the Bottom portion of the sole is grippy for the flat side of the pedals and the SPD cleat is recessed just enough to not interfere when not in use. I can clip and unclip when needed without the tread getting in the way. This shoe works out perfect ! Western Bike Works makes it easy to order and their shipping follow up and communication is great.
Thank you for your feedback.