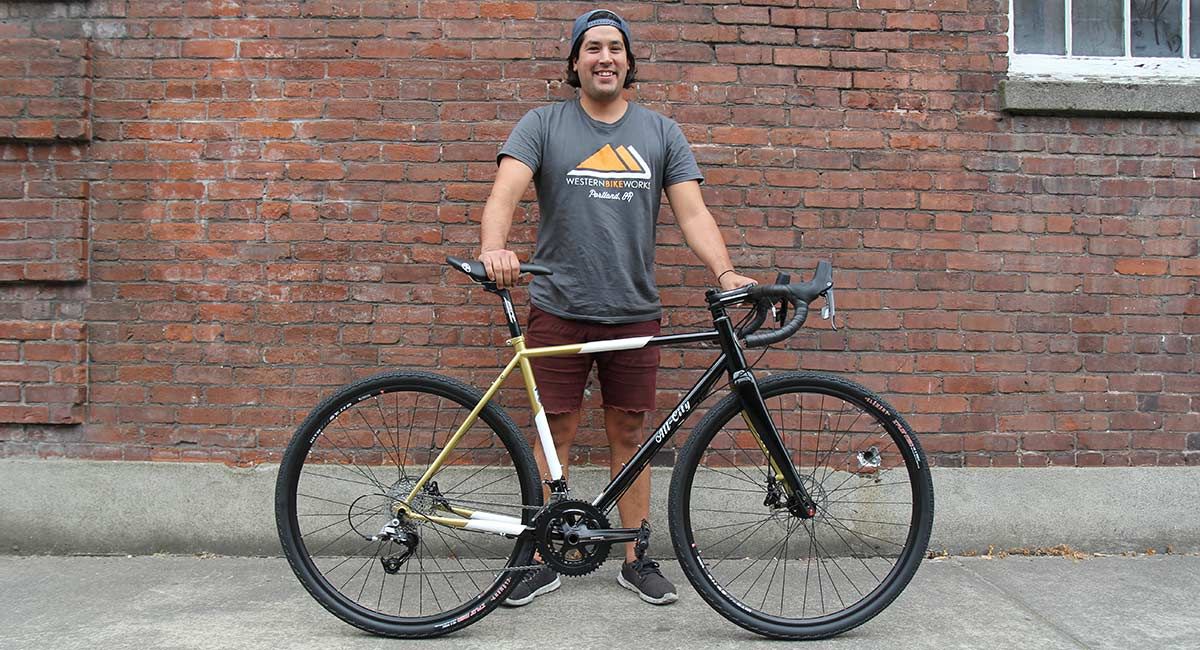 Why I Ride: Meet Gibby Jauregui, Lovejoy Service Tech
Why do you love bikes?
Because it's the only thing that keeps me moving in life.
What's your favorite bike memory?
That's a tough one...my favorite memory is probably my first memory of riding a two wheeler, when I was two years old. My dad pushed me down the driveway and off I went!
What bikes do you own?
Too many to list! I've got a custom frame built up that's one of my favorites, though.
What's your favorite type of riding?
Commuting, recreational road, cyclocross, track racing, and BMX.
Tell us a story:
In 2006, my car died suddenly one day. I had to be at work in an hour, and public transportation was terrible in San Diego, where I was living at the time. I rode my bike to work and was early! I sold my car, and I've never looked back.