Garmin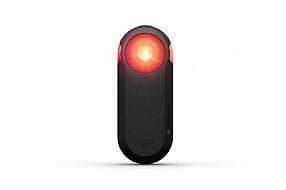 Wouldn't ride without it!
Another on-line review said there are two kinds of people: those who don't have a Varia and don't see the need for one and those who have one and wouldn't ride without it. I moved from the first group to the second.
Easy interface with Wahoo computer. I turned off the audible alerts: TMI and annoying. But glancing down from time to time I see what's coming well before I hear it. I've tried to catch it making errors but so far have not been able to. Even tells you how many cars are coming. The LED alerts are usually washed out in daylight so are not that helpful.
Thank you for your feedback.
It's such a beautiful swanky device.
It's very well suited to dinner parties and for fitness goals. It has a beautiful display and I think that's one of the greatest parts about these devices. It's such a useful tool and that includes every one of the lineup of Garmin watches however especially the two that include AMOLED displays there's just something special about extremely beautifully Rich vivid colors in conjunction with the utility that comes with a Garmin watch it's unbeatable really.
Thank you for your feedback.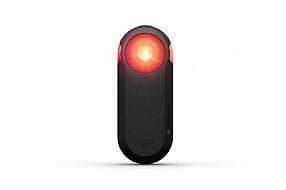 Cycling Enthusiast
Anacortes, WA
Amazing piece of safety gear
I have my Varia RTL515 mounted on the back of my seat bag so the radar unit is positioned high for maximum distance and no interference from the rear tire. Although I like using it on small group rides it seems to be most beneficial on solo rides, keeping me aware of all rear approaching vehicles in plenty of time. The unit works as advertised and is living up to my expectations although I would have liked longer battery life. Isn't that always the case.
Thank you for your feedback.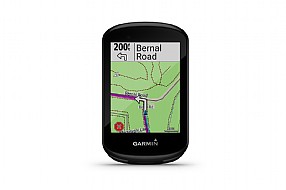 Cycling Enthusiast
Chicago
A really good cycling computer
I've had many Garmin devices over the years. In my opinion, sometimes Garmin gets it right and sometimes they don't. I think that they got it right with the Edge 830 - although it's too early to know about true durability yet. First, a gripe: Coming from the Edge Explore, going back to a smaller screen seemed a step backwards. However, that being said, the basic cycling information is well displayed and the screens can be customized for just the information I want to see at a glance. I really like the way it integrates with the Varia radar taillight and headlight. It seems that the alert for approaching cars is more noticeable on this unit than the Explore. I have not used all of the included features of the 830 - and one's like the crash alert - I hope I never will! However, the 830 seems like a keeper. Tip: buy the silicone case to avoid damage.
Thank you for your feedback.