Garmin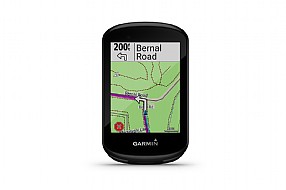 Cycling Enthusiast
Front Range Colorado
Great Cycle Computer with Many Functions I have yet to Explore!
Great computer with many functions I am still learning to use. I bought it to sync with my rear radar/tail light. Works well on both MTB and Road bike using the mount with rubber connector bands. I still have to try mounting the extender on the road bike. Not certain if the extension mount will fit the larger oblong carbon road bars. I like the audible beep for the sharp curve notifications because I typically am not looking at the screen notifications when approaching a sharp switchback! the touch screen is great!
Thank you for your feedback.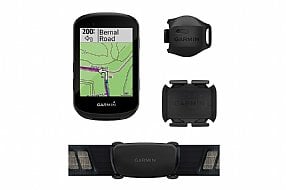 Cycling Enthusiast
Staten Island New York
The 830 EDGES OUT THE COMPETITION !!!
I like the EDGE 830 however when cycling alone or with my bike group we tend to do the same routes or very similiar ones so as far as mapping new routes or riding via GPS and returning to the starting point I really don't have experience to guide you either way concering that aspect. I am stepping up from my EDGE 705 which finally stopped working after 12 long hard riding years. I use to turn my 705 off at certain times when stopping for short or long periods of time and then forgetting to turn it back on once I continued riding for "X" amount of miles. I no longer do that with my 830. I set it to automatically stop recording when I stop and I find that not only more efficient but I also don't have to remember to turn it back on. It also gives me a lot more information feedback as far as calories consumed, fluid consumed,exercise load, training benefit,respiration rate, outdoor temperature, total pedal strokes and more but at 59 years of age I'm more interested in total mileage and overall time but thats not to say that your not interested in all that information so there's plenty of information at your finger tips. I definitely like the the touch screen for easier navigation but I only touch it before I start to ride and again after I finish so I can't say how it would be riding and swiping. I am very happy with the overall functionality of the unit but I do have one gripe. Each time I get ready to ride I have to make sure that my speed, cadence and Heart rate sensors are connected. I have ridden over 65 times since I got my 830 and it has never automatically recognized all 3 sensors so I have to connect which ever one or two needs to be connected before I head out. It only takes a few seconds but I never had that problem with my 705!! I absolutely recommend the 830 just beware of the sensor connection issue that I experience on a daily basis but maybe that won't be an issue at all for you??? The sensor issue is why I rate it 4 stars instead of 5 so there is some room for improvement. Whatever you decide to get just remember you alway have an EDGE with GARMIN :-)
Thank you for your feedback.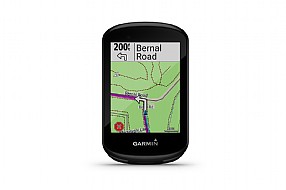 Great features. Incredible battery life!
Had the 810 before this. I really liked it but once I connected the Varia radar unit to it the seven year old battery showed it's age. The 830 stunned me with its battery life .. still had 70 to 75 percent of a charge after more than 100 miles of riding. Multiple devices connected including power meter, radar, and electronic shifters. I love the incline grade feature and the screen customization. And the display is a dramatic improvement from the 810.
Thank you for your feedback.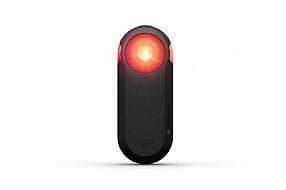 Cycling Enthusiast
Front Range Colorado
Won't road ride without it!
This is a great device for making me aware of vehicles behind me. I used the Varia app on my smartphone and strapped the phone to the bar. I was constantly amazed by how far away the radar sensed vehicles behind me. Both the graphic and audible alert on the phone are great! However, I do not like the large phone on the bars so have purchased a Garmin Edge 830 to use instead and hope the alerts on the Edge will help as much as the phone app did ! I was more relaxed riding having this one more tool in the box (besides listening, looking behind me and using a mirror). The radar picked up vehicles often before I could see any detail in my mirror or hear it so it helped me stay alert and avoided those last minute surprises that can happen when a fast vehicle suddenly shoots around you.
Thank you for your feedback.