Fox Racing
Select Fox Racing Category Group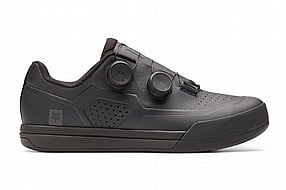 Comfy and sturdy
Great shoe with ample pedaling stiffness while still being comfortable to walk/hike in. I ride on spd XT pedals which have absolutely no platform so the shoe needs to be stiff enough to compensate. I wanted a shoe that was more trail, less XC that had boas. These fit the bill beautifully. They�re roomy in the toe but can crank down via the front boa for those with normal to narrower feet. The toe is burly enough to protect against rock strikes and my only issue I�ve had was the tongue is a little thin at the top where I was having a little discomfort from the top boa cord early on. My feet seem to have gotten used to it, or the shoes have broken in in such a way that it isn�t as much an issue now. I�ve been riding these for a couple months and I love them. They are a little pricy IMO, but otherwise, great shoes.
Thank you for your feedback.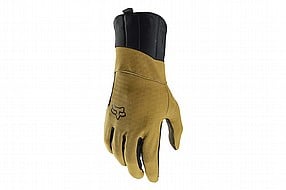 Really Great
I can't say enough good things about these gloves. They are the perfect weight and fit for colder temps down to 40's. I have used a lot of gloves from road brands that are much more expensive, and these are my favorite.
Thank you for your feedback.