Fizik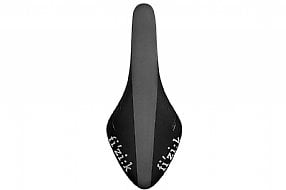 Cycling Enthusiast
Northeast
1 of 1 customers found this review helpful.
Forever Fizik
I rode with thin Italian saddles for many years and for the last 5 or 6 on an Arione VS which I think has been discontinued. In my quest for replacement I have suffered painfully as I got caught up in the cut-out and width rabbit holes. Coming full circle I decided to try the Arione R3 because it comes in a wider version. Well the padding is much too hard so I am considering the purchase of the original Arione Classic which hopefully has padding equal to the VS. I have come to the conclusion that sit bone width is overrated because with the forward lean on a road bike I don't actually sit solely on my sit bones. The quest continues. I rode approximately 4,500 miles in 2021, am 60 years old and average around 17 mph in a mountainish area.
Thank you for your feedback.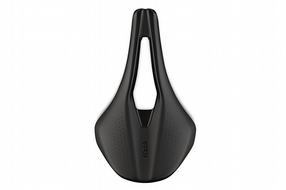 Cycling Enthusiast
ROCHESTER, NY
1 of 1 customers found this review helpful.
Great saddle
I had the R1 on my road bike and bought the R3 for my gravel bike. Used it on my ride across NY,390 miles. It was comfortable the entire ride. This was a "B" grade purchase, not sure if that is the right terminology. The discount was super. It appeared to be new. No scratches or any indication it had be used. The price was great.
Thank you for your feedback.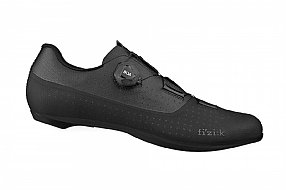 Cycling Enthusiast
Portland, OR
2 of 2 customers found this review helpful.
Very comfortable for wider feet, good value for the price
This is my first pair of three-bolt road shoes and I'm very glad that after vast research I've made the right decision. Overall, great price for what they offer and most importantly they fit very well for my slighter wider feet. It's surprising that with just one BOA closure system it doesn't create any hot spots for me. I wear US 9.5, bought these in EU 42.5 based on their size chart and they fit perfectly. Ventilation is fairly good as I've ridden these in 80F for about 3 hours and still feel comfortable. Not the stiffest cycling shoes I've owned but decent. For reference I've owned couple pairs of Pearl Izumi and Giro two-bolt CX/XC-oriented shoes in the past 10 years or so, and always felt the toe boxes from both brands were tight and barely acceptable for me. Now I am looking for Fizik's off-road offerings, and perhaps get a second pair of these Tempo Overcurve R4 Wide in White, if Western stocks them.
Thank you for your feedback.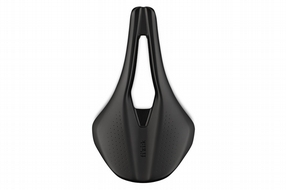 Cycling Enthusiast
Cleveland, OH
1 of 1 customers found this review helpful.
Comfortable short nosed saddle
Was looking for a different saddle from my Fabric Scoop gel which was good, but I wanted to see what the hype was about these stubby saddles. Tried a Specialized power expert which was too firm and so gave the Fizik Tempo Argo 5 a shot. It's a bit longer than the Spec saddle, allowing a little fore and aft movement, and the padding is great! Not too soft or firm and good for my 40-60 mile road rides. Only drawback is rails may be a bit short if you run a setback seatpost and need to have the rails all the way forward. Overall though, a very nice and inexpensive saddle.
Thank you for your feedback.