ENVE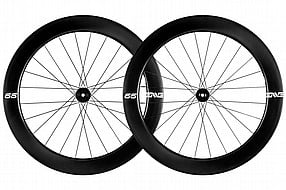 3 of 3 customers found this review helpful.
Too excited not to review
Ok, so this may be premature, as I've only ridden these once, but I'm a believer. I bought these 3 months ago and it took me quite a while in this pandemic to source the correct cassette and rotors.
I went out with some friends today and they all thought i had a new bike. I set these up on my 2020 rounds with some tan sidewall Enve ses tires. The bike is ridiculously faster. Switching over from the stock dt Swiss (which are great for stock) wheels, it's night and day. For the price, your can't get a better wheel. Love the feel, love the look, love the sound.
Thank you for your feedback.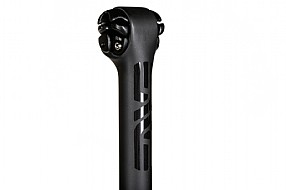 3 of 4 customers found this review helpful.
Engineering at its finest.
This seat post is expensive but what an upgrade, it adds a level of comfort I did not expect. I�m a heavy rider so this might not be noticeable to some but I can feel the seat post flex slightly on larger bumps and potholes, combined with the Cambium C13 saddle I might have the most comfortable bike on the planet. I have done plenty of long rides including a 105 mile mission and have not had to worry about saddle discomfort at all. The clamp is a bit tricky to set up especially if your used to the traditional clamps but nothing you can�t handle, an added benefit is the effective setback is definitely greater than 25mm if needed since the clamping area is so small. ENVE also supplies clamps for both round and oval rails, most companies would rather sell you the oval setup separately. I really can�t recommend this seat post enough, if you want to drastically improve your ride don�t hesitate to buy it.
Thank you for your feedback.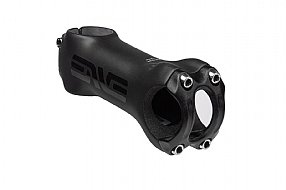 Cycling Enthusiast
Tahoe & Santa Cruz Mountains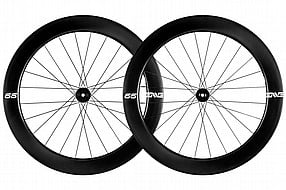 Cycling Enthusiast
Cincinnati
4 of 4 customers found this review helpful.
Great value for Enve reliability and performance
I have 3 other sets of Enve wheels and wanted a set of deeper wheels for long rides, these became available and they were exactly what I was looking for at a reasonable price. I've taken them on a half dozen century rides and a couple double metrics and they perform very well. They are manageable in fairly substantial cross winds although they wouldn't be my wheelset of choice in high winds of course. All tubeless wheels are a bit more challenging to mount tires on, however with some soapy water on the tire bead and rim I was able to mount Schwalbe Pro one tires on these by hand without too much effort. I was also able to get them to seat first time with a Joe Blow booster pump. I don't think I could have got them seated with a non-booster style pump. They are definitely tighter than my Enve 4.5s (not tubeless) with Continental 4000s II tires. I was also able to break the bead and by hand without too much difficulty when I realized I had the front mounted backwards and had to flip it, so hopefully a roadside repair where sealant and tire plugs won't fix a big hole forcing the use of a tube and/or boot will be possible. The center channel is deep enough regular tire tools will get the tire off the rim without huge effort for tire changes once they are off the beads. For their depth, they are not very heavy and mine were spot on at the Enve Claimed weight with Enve hubs. The hubs seem nice, not too noisy, quieter than my DT 240 hubs which need lube on the engagement parts frequently to keep them reasonably quite. Swapping wheels with the DT240 hub Enve 3.4s requires no movement of the calipers or adjustment to the rear DR for proper alignment, so using them as an alternate set is really simple, takes a few minutes and done. You will need to have the newer disc lockrings (Shimano M8010) and a tool to torque them if you don't already have them as the old style won't give enough engagement with a standard Shimano cassette lockring tool to tighten the discs to 40nm. No Problems with trueing etc- I've never had any issues on my other Enve wheel and don't expect issues with these. Great lifetime warranty if I do have any problems.
Thank you for your feedback.