Elite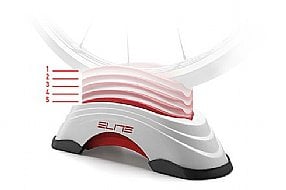 Adjustable for Specificity and Comfort
Solid product for a nice stable front wheel platform that affords different heights for challenging muscles more specifically to gradient or to make a trainer ride that little bit more comfortable. Definitely a nice little piece of kit.
Thank you for your feedback.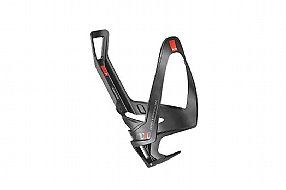 Cycling Enthusiast
San Francisco Bay Area
Great bottle cages for long water bottles on a small frame.
I wanted to have carbon cages where I could remove long water bottles from either side of my 52 cm TT frame. I wanted both cages to be able to be accessible from either side. These lightweight cages did the job. One caveat is that the tab at the bottom of the cage that stops the bottle from going further down seems to be higher than other Elite bottle cages. So I had to extend the adjustable holes for the bolt holes so that I could have the bottle sit low enough.
Thank you for your feedback.
Cycling Enthusiast
Pennsylvania (PA)
Super tight bottle cage
Whether or not you like this bottle cage ultimately depends on how tight you prefer your water bottles to be held by the bottle cage. Your preference will probably be different if you were a mountain biker that frequents rough terrain versus a road cyclist that only rides on smooth tarmac. Before I get into my assessment, it is also worth pointing out that I use Polar Insulated bottles. Elite does sell its own brand of bottles, and that affects the fit in the cage. I am a road cyclist, so I am not concerned about my water bottle rattling out of its bottle cage. In terms of the bottle cages that I've owned/tried, it's ranged from the super loose Ibera Aluminum bottle cage, the snug Zefal Pluse B2, and the super-tight Elite Custom Race. To get a bottle out of the Elite Custom Race, you do need a strong tug. You also have to press the bottle back into the cage when returning it. One thing that made me not like the tightness is the fact that I have an x-small bike frame, and there's not much space to pull the bottle forward. Ultimately, I ended up opting to not use this bottle cage. My recommendation would be if you are most concerned about your water bottle to being securely stored, this would be your go-to cage. It's sleek, lightweight, and feels sturdy. If you like more of a quick bottle removal and return, then you probably will end up being very annoyed by this cage.
Thank you for your feedback.