Elite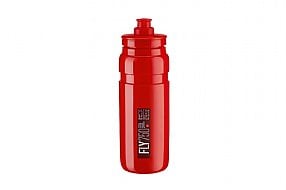 2 of 2 customers found this review helpful.
Most perfectest water bottle I've found
Switched to these because grunge was growing in the caps of the water bottles I had been using (Purist) and disassembling them for cleaning was extremely difficult. Grunge does not flourish in the Fly's caps because they do not have "dead spots", and when desired they can be pulled apart for cleaning.
These are lighter than typical bottles and are therefore more flexible. Caps flow really fast, flow can be increased by squeezing the bottles. Haven't had problems using them in side-entry cages.
Also really like that they drain almost completely. And the wide mouth makes it easy to add powders, ice cubes, etc as needed.
Available in 550ml, 750ml, and 950ml sizes; I use all three. 550 for recovery mix, 750's for general riding, 950's for longer rides to avoid having to refill the 750's en route (or figure out a way to carry more bottles on the bike). The 950's are 10.5" tall, best check that they will fit in your frame!
Thank you for your feedback.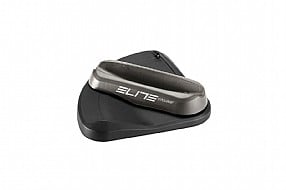 Competitive Racer
Bend, Oregon
Best upgrade for Zwift
The Elite Sterzo smart steering block is probably the best upgrade you can get for Zwift; other than a slant board, and it's far more affordable. The steering block is remarkably quick to set up; nearly out of the box ready. The improvement in the Zwift experience is extraordinary. While there are limitations to the steering it is fr more realistic than going with a stationary front wheel. Where it is most effective and useful is in position going into corners and moving around to better improve drafting. It is well worth the small investment.
Thank you for your feedback.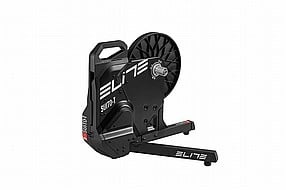 2 of 2 customers found this review helpful.
Great trainer for a reasonable price
I love this trainer. I had an extra cassette already so no need to buy a trainer that had one. Setup is just a few seconds. Pull it out of the box, extend the legs, the attach the cassette. It came with enough adapters to attach any axle configuration. The free app is basic but it will let you start riding without a subscription to anyone. Im going to start zwift soon to make things a bit more interesting.
Thank you for your feedback.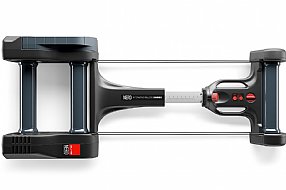 1 of 1 customers found this review helpful.
Great if you're into riding rollers
I think this product is a lot of fun! If you like rollers, definitely recommend it. It's fun to use with zwift and trainer road. It is challenging if you're new to rollers. If you're looking for entry level rollers, probs just get the quick motion rollers elite makes. If you really enjoy rollers, or just have money to burn and enjoy using interactive cycling software like Zwift or TrainerRoad, this is a lot of fun. Power is not SUPER accurate if you're using the native power reading from the rollers, BUT if you've got a power meter on your bike, it'll be no problem. (Or if you don't really care about power accuracy)
Thank you for your feedback.