Elite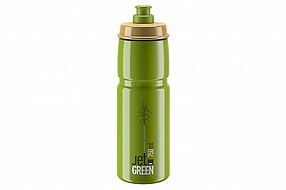 Casual Cyclist
Portland, OR
Exactly What I Needed
I am so glad I purchased this water bottle after trying to find a simple squeeze-type water bottle with a decent fluid capacity that wasn't ridiculously expensive, leaked, and/or left the contents with an overt plastic/chemical taste. I was very surprised at how much fluid this bottle held while still not being overly tall and therefore a pain to set/remove while riding due to my bikes smaller/compact frame. There is no chemical/plastic taste, and the nipple works well and has a nice self-closing/collapsing feature, so you don't need to push it back in with your teeth before setting it like I was doing with my previous water bottle (which I'm sure wasn't very good for my teeth over time).
I can highly recommend this bottle as a go-to if you're a commuter like me that likes to do the occasional 25-35 mile weekend ride, but don't want to spend the kind of money on a water bottle that could get you another piece of gear or a part for your bike.
Thank you for your feedback.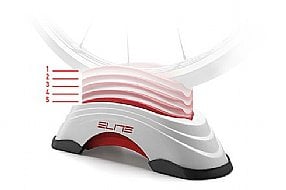 Adjustable for Specificity and Comfort
Solid product for a nice stable front wheel platform that affords different heights for challenging muscles more specifically to gradient or to make a trainer ride that little bit more comfortable. Definitely a nice little piece of kit.
Thank you for your feedback.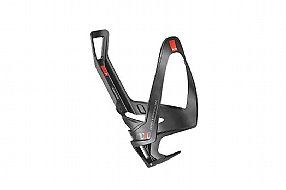 Cycling Enthusiast
San Francisco Bay Area
Great bottle cages for long water bottles on a small frame.
I wanted to have carbon cages where I could remove long water bottles from either side of my 52 cm TT frame. I wanted both cages to be able to be accessible from either side. These lightweight cages did the job. One caveat is that the tab at the bottom of the cage that stops the bottle from going further down seems to be higher than other Elite bottle cages. So I had to extend the adjustable holes for the bolt holes so that I could have the bottle sit low enough.
Thank you for your feedback.