Computers, Electronics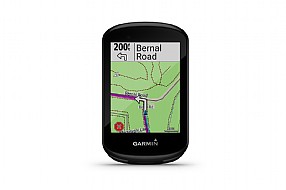 1 of 1 customers found this review helpful.
Prefer it to my old 1030!
Perfect! Used a 1030 for >3 years thinking I needed its large screen. When it died (Blue Halo screen) I was going to replace it with a 1030+, but then the 1040 came out. Suddenly realized I don't need all the data-obsessed features Garmin includes (which are a pain to have to shut off if that is even possible!), and thought I'd try the 830. Love it:
(1) its screen is just enough bigger than the old 820 screen that data displayed in the 10-window data screen is easily readable
(2) its alert beep is loud enough, though perhaps not quite as loud as the one on the 1030+
(3) about half the weight of a 1030/1030+/1040
(4) fast processor for quick performance
Thank you for your feedback.
It's such a beautiful swanky device.
It's very well suited to dinner parties and for fitness goals. It has a beautiful display and I think that's one of the greatest parts about these devices. It's such a useful tool and that includes every one of the lineup of Garmin watches however especially the two that include AMOLED displays there's just something special about extremely beautifully Rich vivid colors in conjunction with the utility that comes with a Garmin watch it's unbeatable really.
Thank you for your feedback.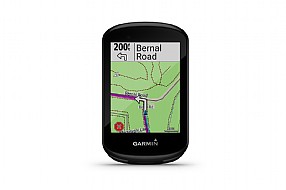 Cycling Enthusiast
Chicago
1 of 1 customers found this review helpful.
A really good cycling computer
I've had many Garmin devices over the years. In my opinion, sometimes Garmin gets it right and sometimes they don't. I think that they got it right with the Edge 830 - although it's too early to know about true durability yet. First, a gripe: Coming from the Edge Explore, going back to a smaller screen seemed a step backwards. However, that being said, the basic cycling information is well displayed and the screens can be customized for just the information I want to see at a glance. I really like the way it integrates with the Varia radar taillight and headlight. It seems that the alert for approaching cars is more noticeable on this unit than the Explore. I have not used all of the included features of the 830 - and one's like the crash alert - I hope I never will! However, the 830 seems like a keeper. Tip: buy the silicone case to avoid damage.
Thank you for your feedback.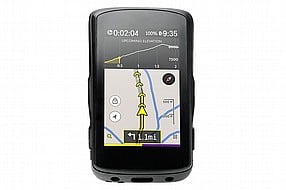 8 of 9 customers found this review helpful.
Once you've used Hammerhead you won't go back to Garmin
I was a Garmin user for seven years. I've had the Hammerhead for almost 6 months and it is far superior. If you load routes to follow the Hammerhead is far easier to load and more importantly if you get off course it will help you get back on course and not just tell you that you are off course. The touchscreen is far more responsive. If you need support you can actually get a timely response and there is an active online community. Hammerhead is proactive in responding to its user base to add features and functionality. They frequently provide updates.
Thank you for your feedback.