Computers, Electronics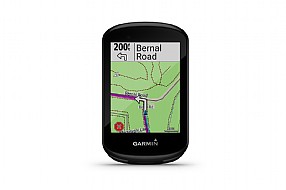 Prefer it to my old 1030!
Perfect! Used a 1030 for >3 years thinking I needed its large screen. When it died (Blue Halo screen) I was going to replace it with a 1030+, but then the 1040 came out. Suddenly realized I don't need all the data-obsessed features Garmin includes (which are a pain to have to shut off if that is even possible!), and thought I'd try the 830. Love it:
(1) its screen is just enough bigger than the old 820 screen that data displayed in the 10-window data screen is easily readable
(2) its alert beep is loud enough, though perhaps not quite as loud as the one on the 1030+
(3) about half the weight of a 1030/1030+/1040
(4) fast processor for quick performance
Thank you for your feedback.
It's such a beautiful swanky device.
It's very well suited to dinner parties and for fitness goals. It has a beautiful display and I think that's one of the greatest parts about these devices. It's such a useful tool and that includes every one of the lineup of Garmin watches however especially the two that include AMOLED displays there's just something special about extremely beautifully Rich vivid colors in conjunction with the utility that comes with a Garmin watch it's unbeatable really.
Thank you for your feedback.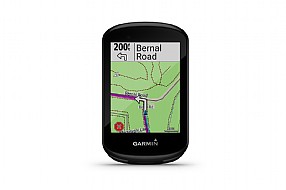 Cycling Enthusiast
Chicago
1 of 1 customers found this review helpful.
A really good cycling computer
I've had many Garmin devices over the years. In my opinion, sometimes Garmin gets it right and sometimes they don't. I think that they got it right with the Edge 830 - although it's too early to know about true durability yet. First, a gripe: Coming from the Edge Explore, going back to a smaller screen seemed a step backwards. However, that being said, the basic cycling information is well displayed and the screens can be customized for just the information I want to see at a glance. I really like the way it integrates with the Varia radar taillight and headlight. It seems that the alert for approaching cars is more noticeable on this unit than the Explore. I have not used all of the included features of the 830 - and one's like the crash alert - I hope I never will! However, the 830 seems like a keeper. Tip: buy the silicone case to avoid damage.
Thank you for your feedback.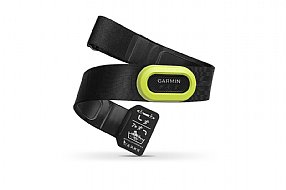 Worth the higher price!
Have been using Garmin HRM Dual chest straps, which worked well with my Edge and on my trainer - until they didn't! Typical failure was readings way too low (82bpm) and/or too high (195). Fresh battery didn't help, lots of fussing around. Went through TWO in the past year; kept 1-2 new ones here as spares.
Hadn't considered the HRM Pro because it costs roughly twice the HRM Dual and includes running/swimming features I don't use. Suddenly realized I'd be money ahead if the HRM Pro lasts more than a year! So I got one from Western at a great price.
A huge plus for me is the ability to monitor its battery level on Garmin Connect or the Edge, no need to remove the battery to check it (thanks to CVC for noting this in their review!). And apparently a warning appears on the Edge when the battery gets low, just as for batteries in cadence and speed sensors. Unfortunately the screws securing the battery cover are the tiny 00 Philips head ones rather than the teensy hex head ones used on the newer HRM Dual units, so not having to remove them to check the battery minimizes the risk of stripped the screw heads!
Software updates can be done from Connect or a paired Garmin device. Strap length is far easier to adjust than on the Dual's strap.
Thank you for your feedback.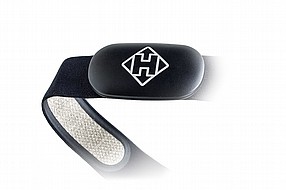 New!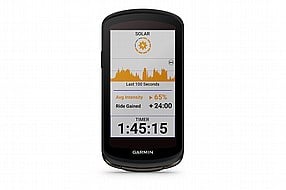 New!