Best Sellers
Provides accurate torque readings for today's lightweight components.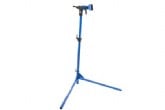 $179.96
Total Savings:
$19.99 (9%)
Park's popular PCS-10 Home Mechanic stand offers all the features of the PC-9 with an upgraded clamp and quicker storage.


$296.96
Total Savings:
$32.99 (9%)
With the AK-38 Advanced Mechanic Tool Kit, Park has assembled a collection of tools specifically for the home mechanic who wants the best.


$8.09
Total Savings:
$0.90 (10%)
A great lube for smooth and quiet shifting in wet or dry conditions. 4oz. drip bottle.


$23.76
Total Savings:
$3.24 (12%)
17 of the most needed tools for side of the road/trail repairs. Lightweight with a small foldable design. 168g


$11.66
Total Savings:
$1.29 (9%)
Quickly dissolve grease and grime with the power of citrus. Great for drivetrains or any other cleaning purpose. Designed for use with the CM-5 Cyclone Chain Scrubber. Ground shipping only.


$34.16
Total Savings:
$3.79 (9%)
A shop-quality tool that cuts brake and shift housing cleanly, preventing fraying, cracking and failure during use.


$14.36
Total Savings:
$1.63 (10%)
Specially sized jaws take the headache out of chain removal.

*Orders received before 2:00PM Pacific time are shipped the same day (M-F). Orders over $75 are shipped free (USA only, excluding AK and HI). Some exceptions apply. See Shipping for details.