About Us

WesternBikeworks was founded in 2003 and is dedicated to providing excellent service and great products for the avid cyclist, whether they be commuters, triathletes, road cyclists, cyclocross competitors, or mountain bike enthusiasts. By consistently delivering great prices, same-day shipping and fantastic service, we've grown into one of the most popular internet retailers of road cycling gear on the net.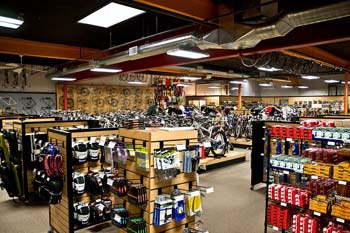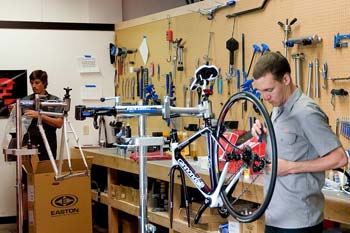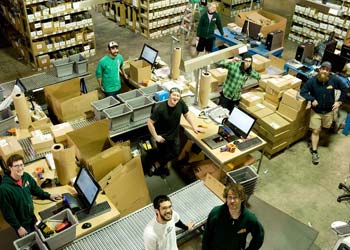 In 2011 we opened the doors to our 10,000 square foot store on the corner of NW Lovejoy and 17th in Portland, OR. Our full-service bike shop features mechanic support, thousands of products, and an on-site cafe.
We're avid cyclists ourselves so we use the products we sell and sell the products we use. Send us an email or give us a call, 1-800-651-4050, if you need some help. We try to respond to all emails within 24 hours and usually much faster.
We're located in Portland Oregon, a city known for its great cycling culture and even named Best Overall Cycling City by Bicycling Magazine. As cycling enthusiasts ourselves, we know how important it is to you to deal with a retailer that provides great products and great prices, but more importantly stands behind their products after they're sold. Give us a try and see why we have so many happy customers that come back again and again.
Our Most Popular Articles
About Us
Bike Fenders
Booting a Tire
Bottom Brackets
Building a Fixed Gear/Single Speed
Ceramic Bearings
Chain and Cassette Maintenance
Cycling Trainers
Event Calendar
Go Faster Now!
Going, Going, Gone
Grease, Lube, or Solvent
Our Staff
Pro Bike Fit
Racing Bicycle Wheels
Ride Necessities
Road Bicycle Tires
Road Bike Components
Road Bike Cranksets
Road Bike Seatposts
Service and Repair
Sidi Cycling Shoes
Tire Installation
Tire Size Chart
Tire Sizes
Tire Tips
Tire Types
Tube Types
Tubular Tires
Why Buy a Bike