WTB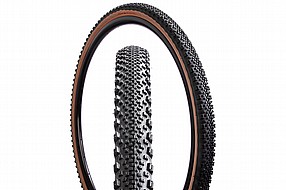 Easy to install and works great
This WTB tire is very easy to install tubeless. No need to struggle at all to get the tire on the rim. The tire works great on the trail and in the dirt. Of course, it's a little slower on pavement as you would expect. the tan sidewalls look great too. I've purchased several (6-7) of these tires and only ran into one small problem. On one tire the border between the tan sidewall and black tire was had an issue in one small spot. A little sealant fixed that right up. just be on the look out for it. Overall fantastic tire. You won't be disappointed
Thank you for your feedback.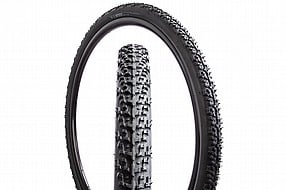 Jack of all trades...
I've put 1500+ miles on these from last summer, through the winter and well into this spring. I bought them on a suggestion from a buddy, and am glad that I did.
These have been rock solid and do a great job at being all 'rounders. Enough bite and grip for most surfaces but the loosest/wettest conditions. Decently fast on tarmac, but not the fastest. The only situations I've found these to lack is in wet/muddy or snow/icy conditions (although they do better here than my previous g-king sk's) and they lose a bit of grip in sandy/loose corners. Nothing that don't also trouble all tires I've ridden to be fair.
I'm going to try a drier tire next for the coming dry season, but would not hesitate to buy these again.
Thank you for your feedback.
Cycling Enthusiast
Western Oregon
2 of 2 customers found this review helpful.
Great traction and surprisingly speedy, when mounted on a wide rim
Prior, with these tires mounted on a 20mm wide internal channel rim, I was not overly impressed with their grip or rolling speed. However, when mounted on a 24mm wide internal channel rim, dry and wet grip is quite awesome. Hard to believe that a wider rim was responsible, but the improvements are unmistakable. Rolling resistance is remarkably low, gravel or tarmac, even at low PSI. A truly great tire when used with a wide rim. I've weighed 4 of these tires, with 3 coming in under 460 grams, and 1 at a bit under 470. Mounted on my 24mm rim, at 25 PSI, they measure a fraction under 44mm wide. The Resolute is big and beautiful.
Thank you for your feedback.