Best Sellers

$44.79
Total Savings:
$25.20 (36%)
Fitter and faster than ever before. A speedy, durable update to the popular Pro3 Race.


$39.99
Total Savings:
$40.00 (50%)
The Sportful Men's Pista Thermal Long Sleeve is the type of jersey that will never get forgotten in the back of your closet. It probably won't even get hung up because you'll want to wear it the second after it's washed.

Going, Going Gone
MSRP: $4.99

$2.49
Total Savings:
$2.50 (50%)
Sling some gear over your shoulder with this Michelin Marsupio bag.


$90.99
Total Savings:
$49.00 (35%)
The Northwave Sonic SRS Road Shoe is a perfect choice for the enthusiast wanting the pro look but not the pro price tag.


$199.99
Total Savings:
$50.00 (20%)
Smith continues their foray into the cycling world with the Overtake road helmet. It features the same Aerocore™ technology as their innovate Forefront all-mountain helmet, using thermally-welded Koroyd® co-polymer tubes to create a lightweight, highly-breathable, protective matrix.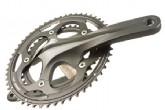 $199.99
Total Savings:
$50.00 (20%)
Updated design with an emphasis on practicality and performance. 780g.


$183.99
Total Savings:
$16.00 (8%)
Enhance your training routine with GPS technology. Speed, distance and altitude functions. ANT+ compatible.


$34.64
Total Savings:
$10.35 (23%)
Classic double-sided SPD design at an affordable price. Black or White. 380g/pair.


$160.99
Total Savings:
$69.00 (30%)
Durable and stiff wheelset with excellent aerodynamics and an economical price. 1884g.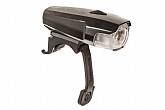 Going, Going Gone
MSRP: $54.99

$27.50
Total Savings:
$27.49 (49%)
Space aged technology in a battery powered front light.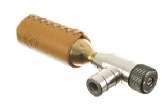 $23.99
Total Savings:
$6.00 (20%)
Regulated CO2 inflation in a simple and compact design.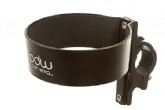 $14.39
Total Savings:
$5.60 (28%)
Get your cup of Joe from the comfort of your saddle .

*Orders received before 3:00PM Pacific time are shipped the same day (M-F). Orders over $75 are shipped free (USA only, excluding AK and HI). Some exceptions apply. See Shipping for details.