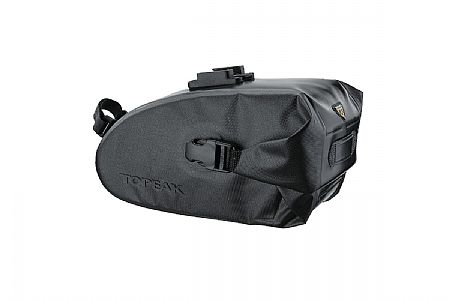 Perfect size for a ride with confidence
Cycling Enthusiast
Long Island, NY
Perfect size to hold a replacement tube, CO2's and tool kit, with room to spare.
The quick release clamp was a nice feature until I moved my saddle forward and now the clamp doesn't fit as designed. You might consider the strap mount unit.
Thank you for your feedback.
Great saddlebag
Ive been through a bunch of saddlebags. The Velcroroll feature of closing is so much better than zippers, which just get gunked up in wet conditions. And everything stays dry! The click in feature is nice, but youd need more mounts if you were going to switch it between bikes. Comes in a few sizes, and I got it in medium for my gravel bike.
Thank you for your feedback.