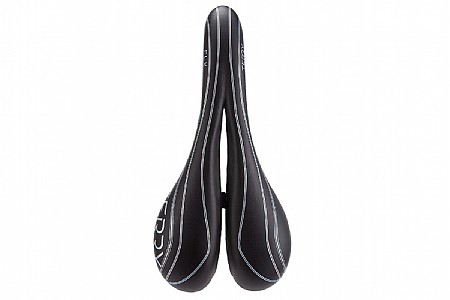 Great saddle, especially long hot rides
3 of 3 customers found this review helpful.
I love this saddle for road and gravel-road applications. I especially like this saddle when it is hot because the real leather cover breathes better than vinyl and prevents chafing. The leather ages over time, which is good because at first the saddled is rather slick. As it ages it provides purchase and it is not as slippery. The flexing seat pads are overall very comfortable, but probably not robust enough for trail riding or other harder Mtb uses.
Thank you for your feedback.