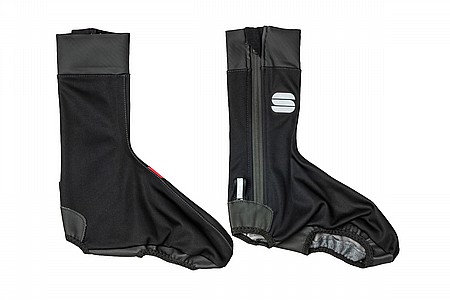 size up - these do not stretch
Close to zero stretch to the fabric - I tore a zipper apart trying to get a medium over a 40.5 road shoe. Close to zero insulation - these are just slightly thick rain covers. But they seemed well made, a nice snug collar, and one of the few covers that come in a color other than black if you like hi viz. Will try again in a large.
Thank you for your feedback.
Warm and Dry!
1 of 1 customers found this review helpful.
I've owned a too many booties to keep track of and these are the best I've ever used. 30+ miles in the pouring rain on muddy roads filled with muck and deep puddles and my feet were dry and warm. Works great over my road and gravel shoes. A must have bootie if you plan to ride in wet conditions.
Thank you for your feedback.