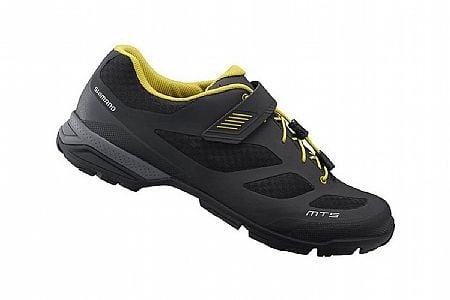 They fit great but lacing leaves much to be deesired
Cycling Enthusiast
Fort Myers, FL
The shoes fit great, they are comfortable and are snug. The lacing system leaves much to be desired. I find it tolerable but Shimano could have come up with something a little less annoying. In spite of that I would buy these shoes again just on the comfort factor.
Thank you for your feedback.
Decent cycling shoe-not so good for walking
Cycling Enthusiast
Los Angeles CA
4 of 4 customers found this review helpful.
I bought these to replace a 5 year old pair of Shimano touring shoes. The fit is fine and I've gotten used to the quick lacing system. They seem to be fine on the bike, but not so good for walking-sole too stiff-no flex. I wish I could have tried different pairs, but with the pandemic....
Thank you for your feedback.