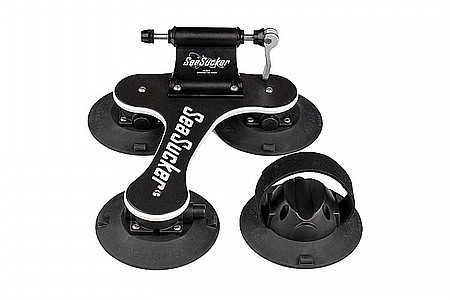 Dude! It's never coming off!
Great bike rack. Easy to install. Don't have to worry about attaching to rain gutters or roof racks. Easy to remove as well. You just need to do a bit of eyeballing to get the placement of the suction cups correct. You do need to pay attention to suction pump indicators. Over time the suction cups will lose some suction and need to be pumped up. Other than that, if you're not racing every weekend and like to go to the car wash, this rack is for you.
Thank you for your feedback.
This is the handiest rack!
Cycling Enthusiast
West Linn, OR
4 of 4 customers found this review helpful.
I've had one of the Talon's for a little over a year. I keep mine in my trunk, I've had to go rescue riding buddies and this rack is super convenient for stuff like that. It mounts very easily, the cups have a little pump on them. Sometimes you have to push down a little to get the suction started, a little squirt of water from your water bottle helps too. I've used it to get to a ride that I want to do. Very easy to remove and lock in the car. I seriously can't believe how convenient this rack is. These are the same cups that glazers use to install glass, they hold very well.
Thank you for your feedback.