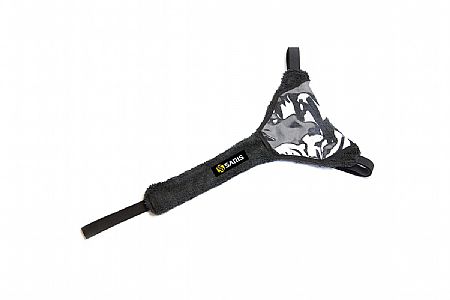 Works ok, but wired earbuds may not fit
Cycling Enthusiast
Houston, TX
This works ok on my bike for use with a large iPhone 11 Pro Max. However, I had to add a hole on the right side for the cable on my wired earbuds to come out. I just removed some threads from the right seam that can be added back later, if needed. If you use Bluetooth ones, it should be ok. There is a little room to grow if my next iPhone is a little larger.
Thank you for your feedback.
Serves its purpose
Hoped it would be made in the USA like most of Saris products but this is an import. Velcro is not in a good spot to secure the sweat guard to the bars. Phone pocket has aggressive Velcro and if you sealed in your phone before the ride, good luck getting it out on the ride. Love my other Saris products but this one is just ok.
Thank you for your feedback.