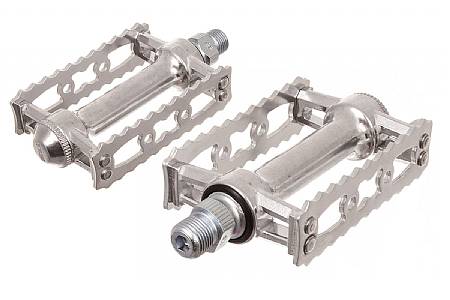 Great pedals & I use extra large Power Grip straps with them, as I have wide feet
Cycling Enthusiast
San Pedro,CA
12 of 17 customers found this review helpful.
These pedals would be good without toe clips or Power Grip Straps. I use them on my Rivendell Redwood 68 cm sport touring bicycle and my Rivendell Atlantis2 68 cm touring bicycle. I had the Atlantis2 built with Phil-Wood Hubs & Bottom bracket.
Why Phil? Because you can field service them on tour yourself.
I think they are a quality no nonsense pedal with smooth bearings.
They not for racing or sharp cornering with long crank arms like I have. They are great for touring or riding to work or bicycle path riding.
Thank you for your feedback.