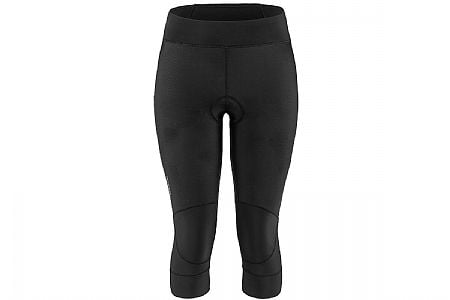 Updated review
After riding in these several times, I have to say that they are really growing on me. I like the lighter weight of the fabric. It hasn't gotten too hot yet (it's only springtime), and the material dries a little faster than Garneau's heavier knickers. I previously thought that they were translucent, but a friend confirmed that in bright sunshine they are opaque. Still haven�t done a long ride in these, so I'm unsure about the chamois for a day in the saddle... They're becoming a favorite, though.
Thank you for your feedback.
Translucent
These are beautifully constructed, but unfortunately they are totally visible-butt-crack knickers, quite see through, which is pretty much a dealbreaker for me. It's a bummer because they otherwise look great. I recommend spending the extra $20 for the the Garneau neo power airzone, which in my opinion are better for cool weather anyway. I finally retired some older Airzone knickers after 5 years, and they are *very* durable and never became translucent.
Thank you for your feedback.