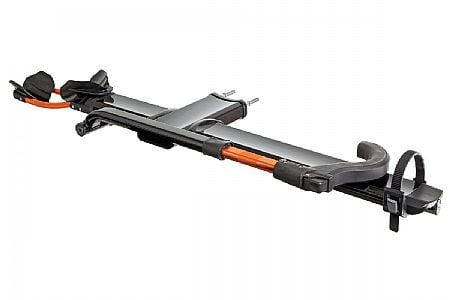 Great product and an efficient means to add capacity for a 3rd bike!
I added the KUAT NV 2.0 - 1 bike add-on to my NV 2.0 rack to increase my mountain bike carrying capacity to 3. It's easy to use and sturdy enough for thousands of miles including rough dirt roads. It centers even large bike frames with 29" plus wheels behind the vehicle for safe transportation.
Thank you for your feedback.
I did not need four bikes I bought the NV and then NV plus one add on. Working flawlessly. Just put the bike on and then go.
I needed to carry three bikes. I had no choice but to expand. Glad there is a one add on as I don't have a need for the fourth bike. This fits the bill.
This thing is amazing and fits very well into the whole unit. If you didn't know any better, you would say that that is just one huge piece for three bikes. Best of all, when not using for third bike, I can easily take it off. A total win for me.
Thank you for your feedback.