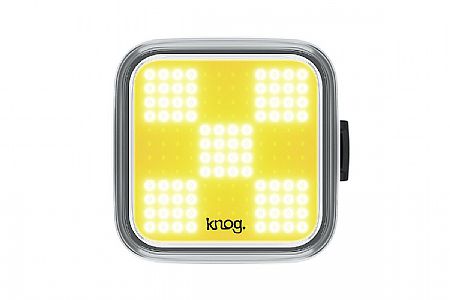 Excellent light for safety
by
Safety conscious Avid cyclist
New York City
I use this light during all my rides, and it is great for safety. I don't bike at night, so can't say how well it would illuminate the road, but as a DRL in Flash mode, it is fantastic, and the battery life is amazing. I don't have to recharge it until after 4 or 5 rides, and each ride is about 4-6 hours.
Thank you for your feedback.
Exellent product for high visibility.
Cycling Enthusiast
Orange County, CA
This powerful light is very useful for road cycling as it provides a warning to oncoming motorist, or those that might make a left turn in front of your riding path. I am very happy with the Knog Blinder so far. The battery life is great, and the brightness is amazing. It is easy to apply and remove from the handle bars, and even easier to recharge. I am very happy with this purchase, and will most likely now purchase a Knog rear light to replace my older rear light that runs on AAA batteries.
Thank you for your feedback.