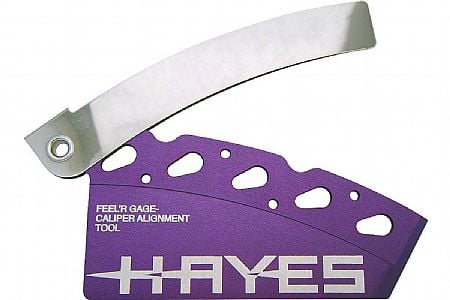 Simple and effective way to center the rotor between brake pads
With the caliper mounting bolts loose and wheel mounted, I place the tool's metal arms on each side of the rotor, then squeeze the brake and tighten down the mounting bolts. It leaves me with a nicely centered rotor and the purple portion adds the function of a pad spreader tool. It's a very useful and time-saving tool!
Thank you for your feedback.
A must have for disc brakes