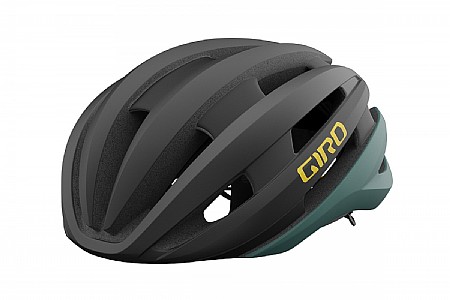 Great helmut provides protection while being airy enough for rides on hot summer days.
Daily Commuter
Sacramento, CA
Helmut is comfortable. I measure about a 7-1/2 hat size and the large size helmut works well. Fairly lightweight and stays in place during rides. Haven't crashed yet with this one on but my old Giro helmut absorbed a crash and being beaned by an errant golf drive :-) so anticipate this one will do the job as well.
Thank you for your feedback.
Good helmet! Not life-changing
Fantastic Helmet and great for BIG heads
It's light and comfortable. Great ventilation and easy to adjust. Trust the sizes-- I only know 2 people with heads bigger than mine. I measured my head and it was within the L range not XL as I expected. I thought there was a mistake, but since there wasn't an XL, I bought the large. It fits fine. If you have a king size cranium, buy this helmet-- it will fit.
Thank you for your feedback.
Great update to a proven helmet design
As a long-time Giro helmet user, the Synthe MIPS II is the best I've used to date. Ultra-light, super-ventilated, and the added safety of MIPS II? What's not to like!
If you're too frugal - like me - to fork out the dough for the latest and greatest Giro helmet used by the PROs, this former PRO level lid is an incredible value.
Thank you for your feedback.
Product performance is as advertised
Cycling Enthusiast
Seattle
Love ? it so much
2 of 2 customers found this review helpful.
This is my 3rd Giro Synthe; I bought it to save in case they are discontinued. This is the only helmet I will wear; it happens to fit my head well. It does not impinge on my neck. And it definitely saved me from potentially serious head injury when I wrecked recently. The helmet was totalled, but saved my head!
Thank you for your feedback.
Great helmet and good price
Cycling Enthusiast
Pacific Northwest
Great price for a quality helmet