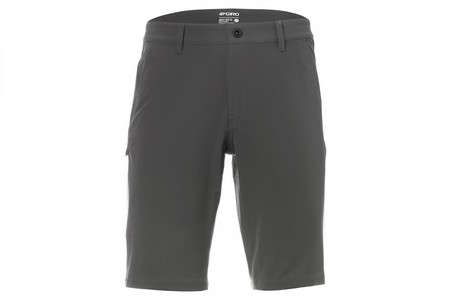 Great short
Cycling Enthusiast
Santa Cruz
Pocket threads don't hold up for biking
Casual Cyclist
San Francisco, CA
Pants are great for biking, I usually wear over my bibs to lessen my MAMIL appearance. But the threads on both rear pockets wore through where they contact the seat after only about 30 ride, it leaves a large hole for wallets or whatnot to fall through. I've never had that happen in any other shorts or levis, as I like the shorts otherwise I'll probably remove the rest of the stitching and have them as back pocketless shorts which is a bummer as it's rare to find any biking shorts with two rear pockets.
Thank you for your feedback.
A Tad Heavy
1 of 1 customers found this review helpful.
I'm one of those cyclists who wears shorts over bibs. These are good, but have some issues. The fabric is a touch on the thick side. It's also similar to that scratchy backpack fabric but it isn't quite scratchy. It's flexible enough and the inseam is good. I love the zippered pocket on the thigh for ID and ATM cards. I wear them regularly but the hottest days will be more of a test with these on.
Thank you for your feedback.