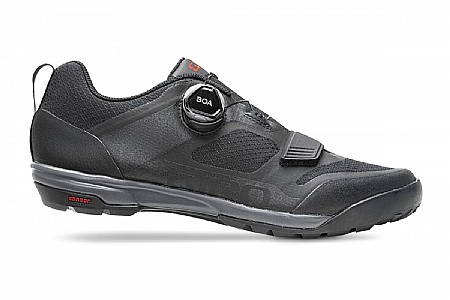 great do everything cycling shoe
Cycling Enthusiast
Trinity County Ca.
1 of 1 customers found this review helpful.
There's nothing I don't like about this shoe. I use it for all my cycling ... from MTB trails, gravel adventures and road riding. Fit is just a bit on the large side but not bothersome and it gives me room for heavy socks in the winter. The Boa closure works super and won't degrade like velcro straps. The closure also has micro adjustability to get the fit just right. The soles are very comfortable in the hike a bike and walking modes with plenty of sure footed grip. These shoes seem to breathe well and I have no hot spots in the summer heat. I'l know more about the durability by next summer but I'm feeling confident they will hold up to everything I can throw at them. Very pleased with this purchase and would recomend this shoe.
Thank you for your feedback.
Great shoe
Cycling Enthusiast
Detroit
1 of 1 customers found this review helpful.
I really like this Ventana. There is a version with laces, but the BOA works really well and along with the velcro strap in front, keeps my foot in place. The shoe can be tightened nicely, but still feels very comfortable. It also breathes well, and looks good. It's a shoe that is easy to walk in (almost like a regular shoe) and doesn't scream cyclist! I wear an 8.5-9 and the 42 fits perfectly.
Thank you for your feedback.