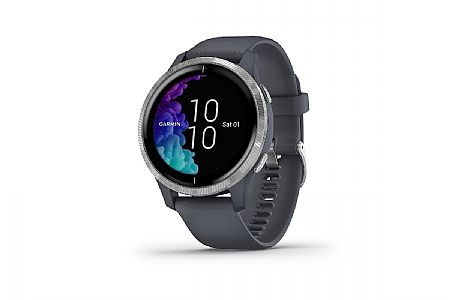 Terrific tracking, stylish, and fun!
Casual Cyclist
Seattle, WA
I love that Garmin tracks everything from swimming to cross-country skiing to running to water intake. Working from home, it's great to have that reminder buzz to get up and take a walk around the block or at least look away from the screen and stretch. I find the components easy to navigate and really am enjoying the fact that playlists and podcasts can be downloaded directly to the device. After a couple months, I still find this download process a bit clunkier than I'd like to update playlists and remove listened-to downloads, but it's still refreshing to be able to head out on a run without my phone. I think the tracking is pretty accurate and it's easy to review trends in the Connect app. As a bonus, it looks great (I have the rose gold/sand version) and the face is small enough on my wrist (I'm a short, small human) that it doesn't look overwhelmingly clunky.
Thank you for your feedback.
Very good tool
Cycling Enthusiast
Camas, WA
1 of 1 customers found this review helpful.
I have had the Venu for several months now. As expected, it is not as user friendly as an Apple watch and is not geared toward listening to music and receiving phone calls, but for athletics, it works great. The syncing with Garmin Connect then to Strava is seamless (well, as long as the Garmin website is not under a ransomware attack!) - much better syncing than my other Garmin devices (Garmin 810 and 1030). I have discovered two issues - first, it sometimes loses connection with my phone. Toggling the bluetooth on/off doesn't solve the problem, but it self fixes about 15 minutes later and all is well. Second, working with customization of the watch faces is difficult, not user friendly at all; the swiping feature is not set up well.
Battery life is about 3 days with Pulse ox turned on 100% of the time. The specs say 5 days with no pulse ox and less with, so that is fairly accurate The screen is very bright and the look of the Venu is elegant, so it can be worn with nicer clothing if you plan to wear it all day every day, as I do.
Thank you for your feedback.