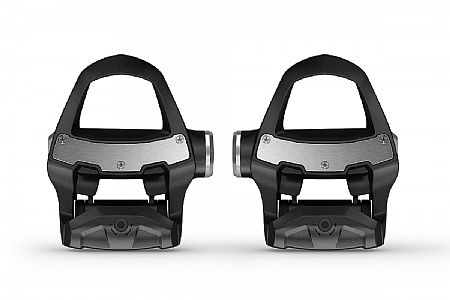 Easy switcheroo for Shimano fans
Cycling Enthusiast
Brooklyn, NY
Reasonably straightforward to swap over, and a good fit with Shimano cleats (although, not as precisely snug as original Shimano pedals). You'll need a 22mm socket that's slim enough to fit inside the pedals - a Tekton brand one worked for me (SHD22122).
Thank you for your feedback.
Finally SDP-SL for Vector 3
I've been waiting for Vector 3 power on the SPD-SL platform. I had converted my vector 2 pedals to Shimano pedal bodies with the Garmin kit and some Shimano pedals. Once I upgraded to Vector 3 it was back to the KEO platform which I don't like. This is a pretty easy install and only took about 30 minutes to complete. The Rally pedal bodies have metal threads vs the plastic threads on the Vector 3 pedals. I plan on buying a set of the xc pedals for my cross bike. It's easy enough to change them as needed for the cross season.
Thank you for your feedback.
Great Product!
Competitive Racer
Wisconsin
I had initially purchased the Garmin Rally XC200 pedals and were very pleased with them. So I purchased the conversion kit. The process of converting is easy and straightforward. I had been using Powertap P1 pedals and like the Garmin's a lot more.
Thank you for your feedback.