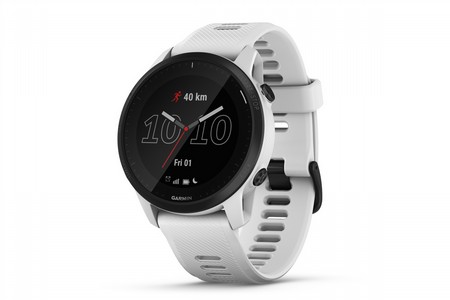 Latest and the greatest from Garmin - Garmin 945 LTE
Competitive Racer
Phoenix, Arizona
I've had used all the Garmin offerings of the ForeRunner series (910XT, 920XT, 745, 935) and this watch is on a whole another level!
Latest and greatest offering from Garmin is the most comprehensive and value packed Triathlon watch with all the features that Triathletes expect and more.
The LTE subscription (monthly or annual fee through Garmin) is a great add-on feature to have for those wishing to have a safety of mind without having to carry your phone on your next workout.
Even if you have no intention to use the LTE features, I would recommend 945 LTE over the 945 as it offers better hardware and optical sensors for your wrist-based HR rate. Much more accurate than 945 or 745 measurements.
WesternBikeWorks offers the best discounts and I bought it during the Black Friday Sale. Keep looking for the next special!
Thank you for your feedback.