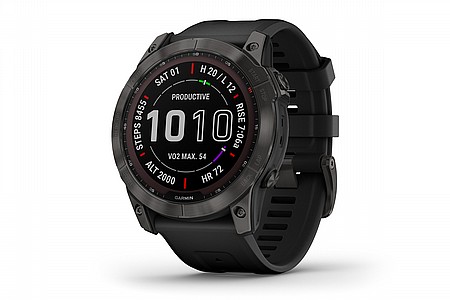 Garmin Fenix 7x ss
So far very happy with my Garmin Fenix 7x ss which replaced my 6pro. Battery life is real good, touch screen works perfectly, definitely recommend it. Would recommend Westernbikeworks, watch came way earlier than they predicted.
Thank you for your feedback.
The Fenix 7 is an absolutely great product.
1 of 1 customers found this review helpful.
I've owned a Fenix 3, a Fenix 5 and now the Fenix 7. The product continues to get progressively better. And the. battery life on this one is unbelievable. And I haven't even had the chance to increase the battery life with the solar capabilities of the watch. This is a must have for anybody who loves to track their training, health related items, set targets, etc, etc. I would recommend it to anybody who wants to have the best.
Thank you for your feedback.