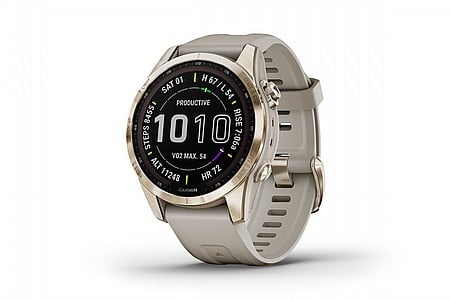 User submitted reviews
Review by Anonymous
Fast shipping and amazing product
I had been looking for this particular watch (color combination) for several months on every website and retail store I could think of. Every single one was sold out. I noticed Western Bike Works had it in stock, but was apprehensive due to the cost and fact I hadn�t heard of them before. I couldn�t have been more pleasantly surprised. Amazingly company!!
Thank you for your feedback.
Review by CP
Love Garmin products - this one nails it
I don't expect perfection from any technology product. Sure there are things I wish this watch did better, but in general, this thing does everything I want it to do. Also, western bike works was speedy with order fulfillment - great company!
I do wish Garmin gave more insights into when I could expect firmware updates that will make the Fenix more in line with the new 955.
Thank you for your feedback.
Review by Anonymous
Great watch with tons of features
Cycling Enthusiast
Henderson, NV
Had the Fenix 5S until the battery life went. Very happy with the 5 except the music feature would cut in and out when running. The 7 solved the problem and music works well. Touch screen and added tracking of performance values is also a nice addition. Some reviews complain about not being able to see the screen on the Sapphire very well. I have not had much of an issue with this. I also like the S being not so large.
Thank you for your feedback.