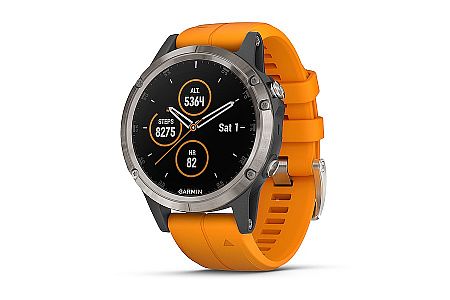 Overall fitness watch - Fenix is incredible!
Casual Cyclist
Atlanta, GA
Decided to upgrade from a Vivoactive series watch for something more rugged, a longer lasting battery, and with a sapphire crystal. The Fenix Titanium series from Garmin did not disappoint... This watch is better in every way. And I don't miss the touchscreen from the Vivoactive line. Using the buttons on the watch is not a big deal, and I don't need to lock the display every time I am done using it (because of the touchscreen). The Fenix line is great.
I found Western Bike Works online and they were excellent to deal with, including when I reached out for a pricing question... Would not hesitate to shop with you guys again.
Thank you for your feedback.
Great watch with loads of functionality
2 of 2 customers found this review helpful.
I am using the watch for daily life, in addition to activities. It syncs easily with Strava with the Garmin Connect app. Activities are transferred automatically.
I am barely scratching the surface of the possibilities of the watch.
Thank you for your feedback.