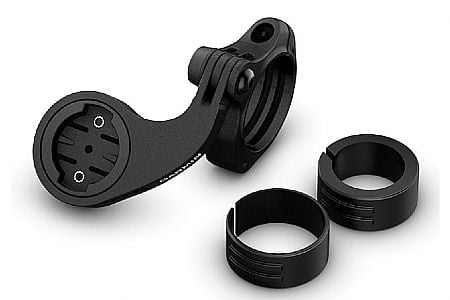 Glad I bought it!
Cycling Enthusiast
Wisconsin
I used the out-front mount for my 1030+, but it seemed to stick out too much for a mountain bike (just in case the bike might fall!). I'm now using that mount on another bike and this one mounts the Edge in a much better/safer position over the stem. It really fits much better than I had anticipated. And it feels very, very sturdy. Glad I bought it.
Thank you for your feedback.
Not the best
Competitive Racer
Portland, OR
1 of 2 customers found this review helpful.
Garmin makes great products but this mount is a little too bulky trying to accomodate too many bar sizes and mounting angles. Small crash broke he internal mount and rendered it useless after the first ride so switching to something aluminum like a K-Edge mount.
Thank you for your feedback.