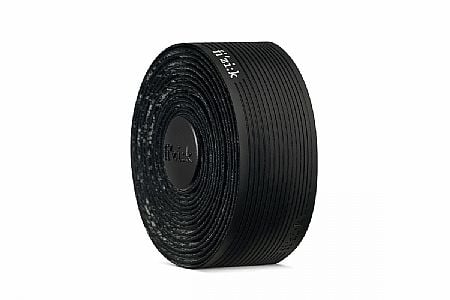 Super Tacky Tape
Competitive Racer
Portland, OR
Durable and just tacky enough for wet gravel rides
Cycling Enthusiast
Great Lakes area
Beautiful, not durable
Cycling Enthusiast
Kingston, ny
One of the best looking bar tape out there, but lacks durability. I had 2 pairs and one didn't even last one season of mild use. The other lasted a little longer, but less than other Fizik tape I've used in the past.
Thank you for your feedback.
Soft and sticky enough
Cycling Enthusiast
Berkshires
I'm usually a Cinelli bar tape guy, but have been experimenting with other types recently. I have two bikes, ride 6k miles a year between them. This tape is soft and tacky enough for my gravel bike. I got it in bright orange, which is nearly fluorescent, which I think is awesome. The tape has gotten dirty pretty quickly, which I guess is to be expected. I'm guessing I'll get 700-800 miles out of this stuff before it starts to look ragged, but then again I am somehow hard on my bar tape. I always seem to go back to Cinelli.
Thank you for your feedback.
Fizik Fan
0 of 1 customers found this review helpful.
After buying my first pair of Fizik shoes, this brand has my attention. I have three pairs of shoes which are extremely comfortable (years of wearing entry level shoes are regrettable). Bar tape does have feature too. I have had some losers ~ this tape does the trick.
Thank you for your feedback.
Great bar tape for all types of riding from training to competition!
Nice grip
1 of 1 customers found this review helpful.
Liked it so much because it's thin and tacky. I like to have a very good grip on the handlebar for crit racing and this tape is 2mm, the thinnest so far and I don't usually wear gloves to it's very tacky. Drawback though is that I chose a celeste colored one and gets dirty easy, once dirty, kind of hard to clean but luckily it's still grippy.
Thank you for your feedback.