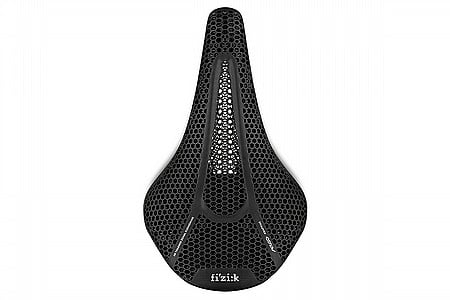 Very comfortable and reasonably priced option.
Cycling Enthusiast
Loganville Ga
2 of 2 customers found this review helpful.
This is a great addition to my inventory of saddles. I ride on the trainer several days a week and get butt tired after a few days. This makes all the difference in comfort plus the shorter version makes it a proper fit. I did notice the height is a little more than others in the category so a small adjustment was necessary. I would purchase another one for sure.
Thank you for your feedback.
Best saddle I�ve ridden
This is the best saddle I�ve ever ridden. My bottom has never gotten along with cutout saddles. The variable firmness that the 3D printing allows provides the pressure relief I need without having a cutout. It�s a little more expensive but worth it for me. I have not noticed any friction from the mesh-like surface.
Thank you for your feedback.
Really comfortable saddle