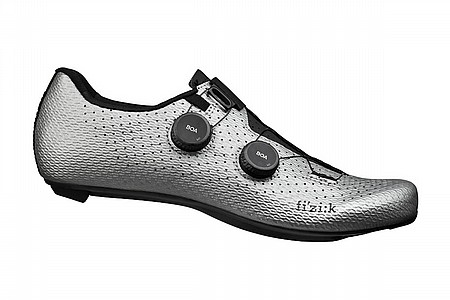 Excellent road cycling shoe at the best price
Competitive Racer
Washington DC
I am a competitive triathlete and a lifelong cyclist.
This is a great cycling shoe, and I rate it very highly. Good fit and comfort on longer rides. The shoe provides great stiffness and power transfer. The air channel on the sole actually works...I definitely don't feel my feet getting roasting hot on those hot summer days. The arch support works well too.
I do not use this shoe in triathlon, however, as there are shoes designed specifically for triathlon. This is a road cycling shoe.
A great road cycling shoe.
Thank you for your feedback.
Looking to upgrade?
Having been a consistent Fizik shoe owner a few times over, I decided to make an upgrade and chose these. Glad I did.
They are comfortable, light, ventilate well, and the stiff sole is noticeable. The August sale price makes it a no brainer. They clean easily too!
Looking for an upgrade? Shoes are one of the contact points and comfort is a must. The product description is on point. I like the silver colorway, too.
Thank you for your feedback.