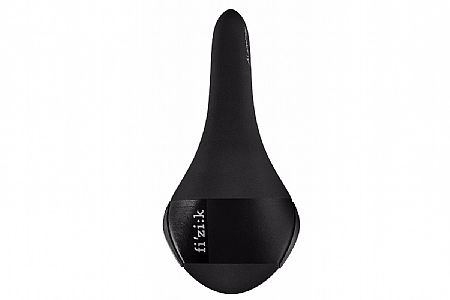 The saddle that disappears
Casual Cyclist
Knoxville, TN
Great saddle at a reasonable price. Reminds me of a good leather saddle. Comfortable for this small rider at a buck 40. Could use some break-in time. I ride mostly with the grand kids and the occasional commute. For those interested saddle is mounted on a lugged steel frame with a Campy Centaur grade mixture of components. Wheels are 700C with 28 mm tires.
Thank you for your feedback.
Perfect fit and feel !
I went over to the Aliante after using the Antares for a few years and having problems this year with comfort and sore back on long rides. I downloaded the Spine Concept app from Fizik and it recommended that the Aliante was the saddle I should be using do to having a low pelvic rotation.
My first ride I could feel the difference in comfort on my sit bones and increase power to the pedals on every rotation.
The Aliante was definitely the right saddle for me and happy with the changes.
Thank you for your feedback.
Easy install, good fit, very comfortable
Cycling Enthusiast
Florida Eastcoast
Excellent fit and great padding
1 of 1 customers found this review helpful.
I�m a stout dude and do not get on with flat saddles or leather saddles. This has been a revelation. Other similar shaped saddles have too much or bad padding. This padding is minimal and requires some break in but has become my favorite saddle
Thank you for your feedback.
Ok, but less flexible than my old Aliante
4 of 5 customers found this review helpful.
Added a gravel bike to my collection and needed another saddle. All my bikes have the Fizik Aliante and I needed one more. Sadly the new version is not the same. Still stiff after a month of riding. Still hoping that the center will soften up.
Thank you for your feedback.