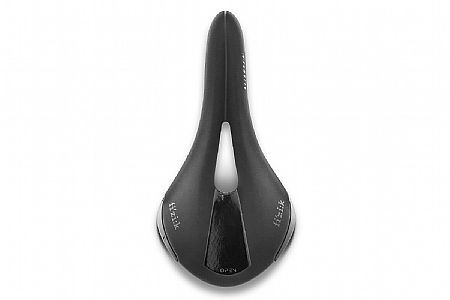 Saddle
Nice saddle, but be sure your seat post can accept an oval rail (7mm X 10mm). Mine couldn�t, but Fizik had another similar saddle with a round rail.
Some of there saddles have the receptacle for the tool bag. Both of the ones I purchased had this feature. I put the first saddle on my fender bike. Nice to be able to need only one tool bag.
Thank you for your feedback.
Great saddle
Cycling Enthusiast
Michigan
3 of 3 customers found this review helpful.
The Fizik Aliante has been my go to saddle for many years and the R1 Open only makes this saddle better. There definitely is less pressure from the open design and I still find the saddle comfortable to sit on.
Thank you for your feedback.